Crawley Man Jailed Over Conspiracy To Import Guns
29 June 2018, 09:08 | Updated: 29 June 2018, 09:10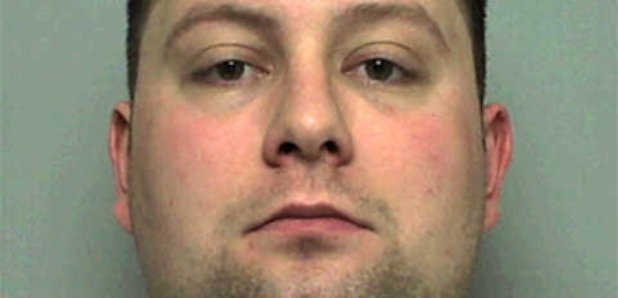 A Crawley man is the third to be sent to prison over a conspiracy to import lethal automatic firearms into the UK, following a Sussex Police investigation
Andrew Charles Billings, 32, unemployed, of Rushetts Close, Crawley, was sentenced to a total of 12 years at Hove Crown Court on Thursday 28 June, having pleaded guilty at a previous hearing to two offences relating to the firearms. smuggled into the country attached to the underside of a tourist coach.
They were; being concerned in the fraudulent evasion of prohibition on the importation of goods, and conspiracy to possess firearms with intent to endanger life.
Billings was arrested at the address where he had been living in Vinkeveen in the Netherlands on 25 July last year on a European Arrest Warrant, and his extradition was authorised by the District Court of Amsterdam on 26 September. He was extradited on Thursday (5 October).
On Thursday 31 August 2017 at Lewes Crown Court, Nicholas Barbary, 29, unemployed, of Walesbeech, Crawley, and Mark Maynard, 30, self-employed, of New England Road, Haywards Heath, (pictured left and right below respectively) had both pleaded guilty to importing, and possessing with intent to endanger life, a self-loading Walther P38 pistol, and two reactivated Czechoslovakian Skorpion sub-machine-guns, and ammunition. All the weapons were fully loaded. Barbary was sentenced to 12 years and Maynard was sentenced to 16 years and two months.
On 17 January 2017 the pair had been arrested by officers from the Sussex Police Serious Organised Crime Unit when their hire van was stopped by armed officers on the off-slip road at junction 10 of the M23 southbound in Crawley.
The weapons were found, wrapped in black plastic tape, attached to the underside of the van by magnets. The package contained a further 157 rounds of ammunition.
The pistol had two magazines, one of which was loaded into the weapon and contained six rounds of 9mm ammunition. The spare magazine contained seven rounds.
One of the machine guns contained a loaded magazine with 16 rounds of .32 ammunition. The other Skorpion did not contain a magazine, but there was an unloaded spare magazine which would fit either of them.
There were also a further 150 rounds of .32 ammunition in three boxes, for the Skorpions and sound suppressor which is capable of fitting those weapons.
Watch our video below showing how powerful the Skorpion machine gun is
Detective Sergeant Paul Graham said; "All these arrests followed our intelligence-led investigation, which showed that the trio were responsible for these weapons, ammunition and related material coming into the UK, and for their collection once here.
"We have not yet established exactly what was planned or where the weapons were to be moved to once they arrived in the UK, and our enquiries continue, but they were clearly intended for criminal use in or around Sussex.
"On 17 January we had followed Maynard and Barbary from Crawley to a coach park in Coventry, where they retrieved a package attached by magnets to the underside of a coach that had returned the previous day from a routine tourist trip to Belgium and attached it to the underside of their van. We followed and stopped them when they came back to Sussex.
"The package had been attached to the coach without the knowledge of the coach operators or the passengers.
"It became clear that Barbary travelled to The Netherlands via Belgium earlier that month, collected the firearms from Billings, and attached them to the underside of the coach.
"He then returned to the UK, ready to go to Coventry with Maynard.
"Clearly these weapons posed a real threat to people in Sussex and elsewhere, whether engaged in crime or law-abiding. But we were able, working with law enforcement partners in the UK and abroad, to prevent them reaching the streets and causing injury or death."
There was no evidence of any terrorist connection or motive in this case.
Enforcement action against the trio did not end with their sentencings.
The Court also considered applications against all three men under the Proceeds of Crime Act (POCA) for confiscation of assets adjudged to have come from the proceeds of their criminal activity.

Billings was given a confiscation order for £11,500, to be paid within three months or to serve a further seven months if he fails - and he will still have to pay.

At the same hearing on 28 June Barbary and Maynard were given confiscation orders for nominal amounts as the values of their current assets were assessed to be minimal.