Crawley mum creates GP plan to help people with autism
25 August 2017, 06:35 | Updated: 25 August 2017, 07:39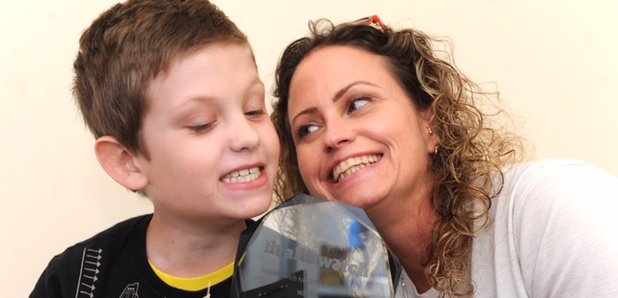 A mother from Crawley who helped create a plan for GPs to make trips to the doctor easier for children and adults with autism has won a national award.
The five step programme was devised after consulting more than 100 families.
Maria Cook told Heart she came up with the idea after years of stressful visits to the doctor with her son Ryan, who is autistic.
She beat more than 150 other nominees to win the #ItStartsWithYou Award.
Working with HealthWatch, Pound Hill Medical Group and fellow Trustees from Autism Support Crawley the plan focuses on what can make a visit to the doctor hard for children and adults with complex needs.
One of the key problems is that waiting rooms can be so busy they cause sensory overload.
Now when a patient's date of birth is entered at the reception - a flag comes up on their notes.
It gives the receptionist bespoke details about the child. That they have autism and may not like to be touched, or don't make eye contact.
Kids can even wait in the car if they like - until doctors are ready for them - staff will come and get them when it's time.
Children may be given double appointments at quieter times and waiting times are kept down.
While volunteers have been delivering autism awareness sessions to practice staff.
More than seven GP practices are already using the plan to make positive changes to the way they work. The scheme's such a success it may be rolled out nationwide.
(pics from Steve Robards, Crawley Observer)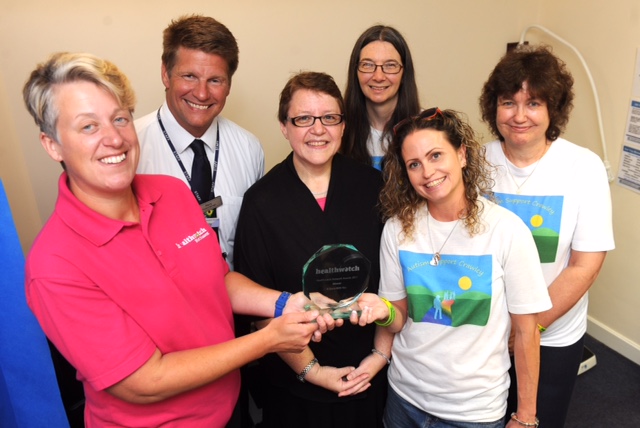 Category judge Lord Victor Adebowale, CEO of Turning Point and NHS England Board Member, said:
"I was impressed that from poor support to young people and their families in GP surgeries came something special which has transformed their experience and has helped other GP's to think about how to engage young people with autism and Asperger's. The fact that this was achieved with no cost but sheer passion is also stunning."
The #ItStartsWithYou is a new award for 2017 and recognises an individual or group of people who have made a significant contribution to helping improve health and care services for their community. This is particularly special because we're recognising the people who use their voices to help make change happen.