Drug Driver Who Killed Grandmother In Hove Jailed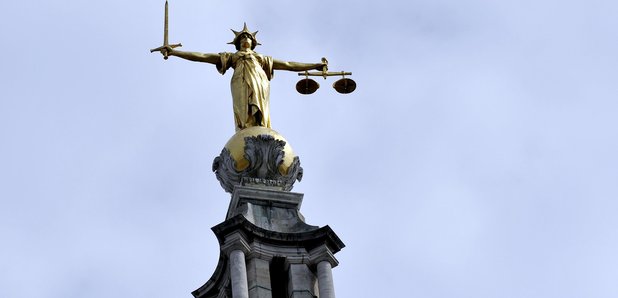 A "fiercely independent" grandmother was killed by a drug driver who was speeding in a 30mph zone.
Catherine Akehurst was crossing Old Shoreham Road in Hove on September 2 2017 when Adrian Fasan knocked her down.
The Brighton man was at 45mph near to the cemetery in his Toyota Celica.
CCTV from businesses and a bus caught him undertaking and overtaking vehicles and having to swerve to avoid a collision with another car when it pulled out of Holmes Avenue.
He also ignored the flashing "slow down" sign on the road.
The 85-year-old pedestrian, Catherine, was crossing the road near to Lullington Avenue.
She stopped at the central island before crossing when the road was clear.
Fasan didn't brake and hit her, killing her instantly.
Catherine's family paid tribute to her:
"Catherine was a fiercely independent, sweet and capable 85-year-old woman who regularly crossed the road outside her house to catch the bus. Her local neighbours and councillors are currently petitioning for a crossing to be built along Old Shoreham Road near where Catherine was killed.
"We regularly see motorists exceed the speed limit along this stretch of road and we would like to encourage everyone to sign this petition as it will enable pedestrians, young and old, to cross safely."
Fasan, who is now 40, was charged with dangerous driving but denied it pleading instead to careless driving.
He was due to stand trial on February 12th, but changed his plea to guilty as the trial was due to begin.
Collision Investigators found Fasan had cocaine and amphetamine in his system.
His ABS braking system wasn't working with a warning light visible on his dashboard.
His mobile phone was connected to an 18 minute call, suggesting he had also been using it at the time of the collision.
Fasan from Loder Road, Brighton appeared at Lewes Crown Court on Thursday (February 14) and was sentenced to five years and banned from driving for nine years.
PC Chris Welsh from the Serious Collision Investigation Unit said:
"This collision was another tragic case where a life has been needlessly lost.
"Mr Fasan's attitude that day to get behind the wheel of a car having recently consumed the type and amount of drugs he had, was nothing short of dangerous.
"Combined with his manner of driving, mobile phone use and apparent lack of concentration, he has failed to react in any way to Catherine crossing the road in front of him."