Duke and Duchess of Sussex
20 May 2018, 13:06 | Updated: 22 May 2018, 12:27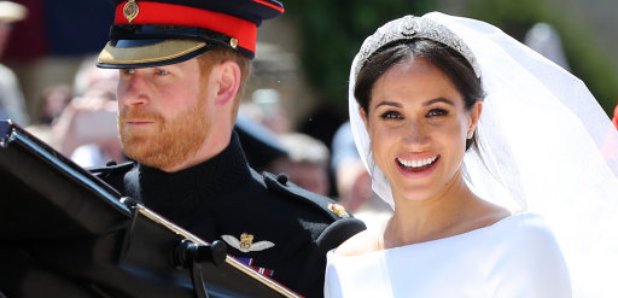 Prince Harry has been made the Duke of Sussex on his wedding day by his grandmother the Queen, Buckingham Palace announced. Meghan Markle is the first Duchess of Sussex.
Prince Harry also received Scottish and Northern Irish titles, becoming the Earl of of Dumbarton and Baron Kilkeel, which means Meghan will become the Countess of Dumbarton and Baroness Kilkeel.
All titles are in the gift of the Queen and it was up to the monarch to choose which one to bestow on her grandson and his new wife.
Buckingham Palace said: "The Queen has today been pleased to confer a Dukedom on Prince Henry of Wales.
"His titles will be Duke of Sussex, Earl of Dumbarton and Baron Kilkeel. Prince Harry thus becomes His Royal Highness The Duke of Sussex, and Ms Meghan Markle on marriage will become Her Royal Highness The Duchess of Sussex."
Harry's thoughts on the title will also have been taken into account by the royal matriarch in a private discussion between the Prince and his grandmother.
Tradition dictates that royal men receive a title on their wedding - and often more than one.
Had Harry not wanted to accept a title, Meghan would have become HRH Princess Henry of Wales because she is not a princess in her own right.
The announcement from the palace comes just hours before Harry and his bride wed in Windsor Castle's St George's Chapel in front of a congregation of 600 and a television audience of millions.
The first Duke of Sussex was Prince Augustus Frederick, the sixth son of King George III.
He died in 1843, when the title became extinct.
Crowds gathered on Brighton Beach to watch the wedding service.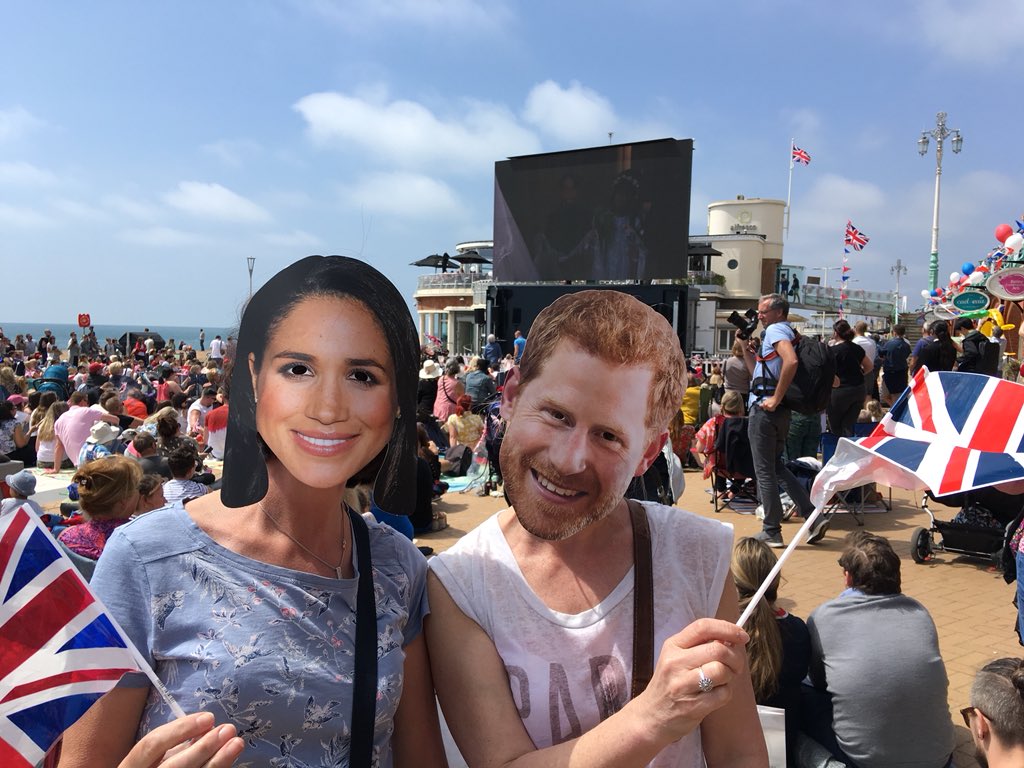 Sussex MP's congratulate the couple
Mid Sussex MP Nicholas Soames who was at the Royal Wedding, sitting next to David Beckham at the service has tweeted to says he'll be delighted to welcome them on their first visit to the area.
Nicholas Soames, MP for Mid Sussex, wrote on Twitter: "Great news Prince Harry created Duke of Sussex Mid Sussex will be delighted to welcome them on their first visit."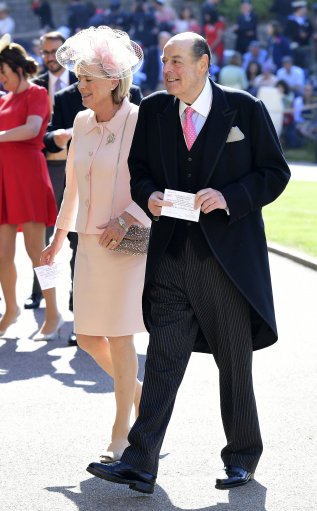 MP for Lewes Maria Caulfield posted: "Sussex is glowing in sunshine today. So excited that we have Harry and Meghan as our Duke and Duchess of Sussex . Congrats to them on their royal wedding."
And Gillian Keegan, the MP for Chichester, wrote: Perfect day for the Royal Wedding Wishing Harry and Meghan the most wonderful wedding day with family and friends and absolutely delighted they will be known as the Duke and Duchess of Sussex. Love a royal wedding."
Tim Loughton, MP for East Worthing and Shoreham, added that his constituency's planned royal wedding party would be buoyed by the news.
He wrote: "Fantastic news that we have a Duke and Duchess of Sussex again after a gap of just 175 years - double celebrations today for Meghan and Prince Harry and all of Sussex.
"There will be extra celebrations today at the Royal Wedding Garden Party in Broadwater Worthing now we can toast the new Duke and Duchess of Sussex. It all starts at 2.30pm."

Reacting to Prince Harry and Meghan Markle's new titles, the chairman of West Sussex County Council, Lionel Barnard, said: "I'm delighted that the royal couple, Harry and Meghan, are about to become the Duke and Duchess of Sussex.
"West Sussex is a beautiful part of the country and it's wonderful that it has been recognised with a new royal association and we look forward to the day when we may add our congratulations to them in person."

Chairman of East Sussex County Council Peter Pragnell said of the royal couple's new titles: "It is wonderful that Prince Harry and Meghan are to become Duke and Duchess of Sussex.
"We wish them well on their special day and hope to welcome them to the fantastic county of East Sussex very soon."
Nusrat Ghani, MP for Wealden, echoed the sentiments of Home Secretary Sajid Javid, who said a picture of Meghan and her mother filled him "with an overwhelming pride in being British".
She replied: "And overwhelming pride as a Sussex MP to welcome the Duke and Duchess of Sussex #HarryandMeghanARoyalRomance #royalwedding #VisitWealden".
Former Mayor of Worthing was Guest At The Royal Wedding
Alex Harman had a right royal time as an official guest at Prince Harry and Meghan Markle's big day.