East Sussex Fire Crews Issue Water Safety Advice
28 April 2018, 05:09 | Updated: 28 April 2018, 09:10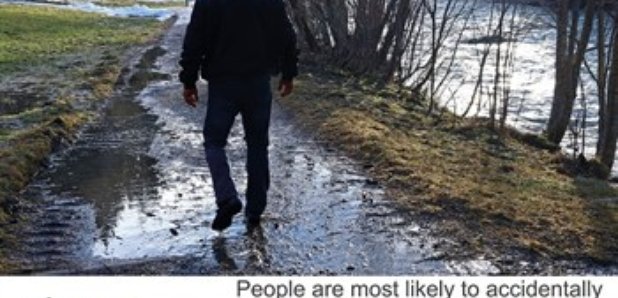 East Sussex Fire and Rescue Service are warning parents how to keep their children safe if they are out walking or running near the coast or by lakes and rivers this summer.

It comes as new figures show they have dealt with 16 deaths for thinks like people drowning or getting difficulty in the water in the last two years
Events are being this weekened along Hastings Seafront as well as Brighton Marina as part of this year's National Fire Chiefs Council Drowning Prevention and Water Safety Week (23 - 29 April 2018). The Service is also visiting local running clubs and you will find information being shared on our website and social media accounts.
It's hoped these events will help tourists and visitors, as well as locals, understand the risks and how to enjoy the water safely.
National NFCC lead and East Sussex Chief Fire Officer Dawn Whittaker said:
"We are lucky to have some beautiful stretches of water in our area, reservoirs, lakes, rivers and of course the coastline. We want people to enjoy being in and around the water - and know what to do if something goes wrong."
Drowning in the UK is one of the leading causes of accidental death. Each year more than 300 people drown accidentally after tripping, falling or just by underestimating the risks associated with being near water. Many more people are left with life changing injuries in water related incidents.
CFO Whittaker added:
"Most people would be shocked to hear that those people drowning just happen to be near water such as runners and walkers. They are unaware of the risks and are totally unprepared for the scenario of ending up in the water. By highlighting this issue and making sure simple safety messages reach them, we hope to reduce the number of these needless deaths."
Events
Saturday 28 April - we will be on Hastings Seafront and joined by Hastings Voluntary Lifeguards (10am-2pm)
Sunday 29 April - we will be at Brighton Marina
Safety advice
o If you are going for a walk or run near water stick to proper pathways and stay clear of the waters edge
o Make sure conditions are safe, avoid walking or running near water in the dark, slippery or in bad weather
o If you've had alcohol don't enter the water and avoid walking home alone and on routes near water if you have been drinking
o Never enter the water to try and help a person or animal - always call 999, shout for help and use any water rescue equipment if it is available
o If you are spending time near water - whether at home or abroad make sure you are familiar with local safety information and if the area has lifeguards