Ex Priest Jailed For Child Sex Offences
18 September 2017, 13:37 | Updated: 18 September 2017, 13:39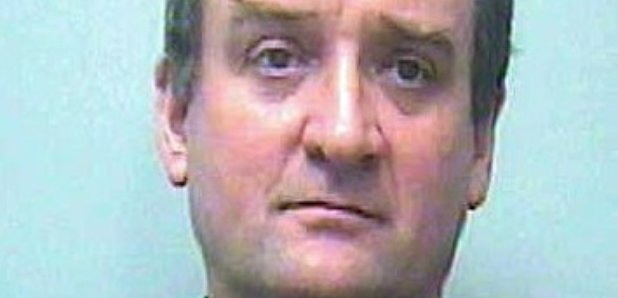 An Eastbourne man has been sentenced to 12 years imprisonment for a series of sex and cruelty offences against two boys in East Sussex while he was an Anglican priest.
Jonathan Graves, 60, of Jervis Avenue, Eastbourne, who was a Church of England priest at the time of the offences, was sentenced at Brighton Crown Court on Monday (18 September), having been convicted the previous Thursday at Hove Crown Court after a nine-day trial.

Graves was convicted of 12 sexual offences, against two boys known to him, whilst he was priest at St Lukes Church at Stonecross near Eastbourne, in the Diocese of Chichester.

He was sentenced to eight years for two offences of indecent assault on a boy aged 11 to 13 between 1987 and 1990: two offences of indecency with that boy during the same period: and two offences of cruelty against that boy over the same period.

Graves also was also sentenced to four years three offences of indecent assault, and three of cruelty against another boy then aged between 12 and 15 between 1988 and 1992.

He was also be a registered sex offender for life and was given a Sexual Harm Prevention Order (SHPO) to last until further court notice, severely restricting his access to young children

He was found not guilty of three offences on the first boy; of one offence against the second boy; and of an offence of indecent assault on a 50-year-old woman in 2002.

The prosecution, authorised by the CPS, followed an investigation by Sussex Police detectives.

Detective Inspector Jon Gross of the Sussex Police Public Protection Command said: "The past has caught up with Jonathan Graves. The evidence in this case has revealed how he used his position as a Reverend to select his victims and befriend them before callously abusing them for his own sexual gratification. His crimes have had a lasting impact upon those he abused. The hurt caused by the sexual abuse itself has undoubtedly been compounded by the psychological scars of the abuser being a trusted, and influential figure in each of the victims' lives.

"I have enormous admiration for the courage the victims have shown in coming forward to the police, and for remaining steadfast in seeing this matter through to conclusion. I hope these verdicts bring some form of closure to them.

"I am also grateful to all those who have supported the police investigation and whose testimony contributed to a successful prosecution of these despicable offences."

Baroness Elizabeth Butler-Sloss looked into the case of Jonathan Graves in 2010 as part of a review for the Diocese of Chichester looking at previous concerns about several priests. The report was sent to Sussex Police in 2011. Following a review of all information held by the Diocese on the cases covered, the force began an investigation, Operation Perry, and Graves is the third and last of the priests to be convicted.

The two other clergy, Robert Coles and Gordon Rideout, have already been convicted in separate trials and sentenced to terms of imprisonment.

The Diocese of Chichester co-operated fully with the police throughout Operation Perry, and the Diocesan Safeguarding Adviser was a member of the Operation Perry Investigative Management Group.
From Sussex Police