Family Home Burgled In Domewood
18 October 2018, 18:23 | Updated: 18 October 2018, 18:28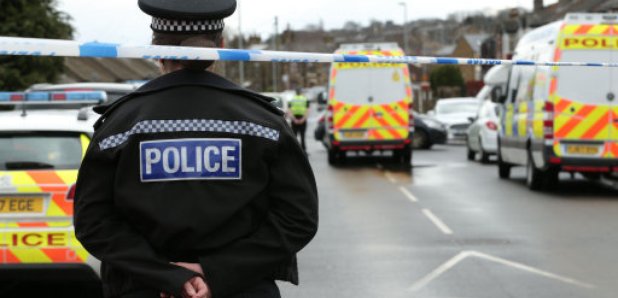 Thieves have broken into a family home in Domewood in Copthorne, stealing irreplaceable jewellery and a large amount of valuables.
The burglary is believed to have happened on Saturday evening (13th October), when neighbours reported hearing the house alarm.
The homeowners were away at the time of the break in.
However, their daughter, who was house sitting arrived at midday on Monday (15th October) to find the house had been ransacked.
Sarah said, "It's just a huge violation of privacy, we've lived here for 20 years and never had a problem before."
The family had had the foresight to put some of their most valuable belongings into a safe, which was bolted to a wall and also to the floor.
However, the burglars had discovered it within a cupboard, and ripped it out.
Sarah added, "My mum has lost things that my grandad bought for her, and he's no longer with us"
Irreplaceable and sentimental jewellery was stolen, along with passports, and car keys also kept in the safe.
Rooms had been turned upside down, drawers had been opened and unturned.
Far from being an easy property to target, the home has an alarm, which was triggered immediately and went off for 25 minutes and electric gates, the property was fenced off at the back.
The break in is believed to have happened sometime around half past seven and quarter past 8 in the evening.
Sarah asked Surrey police if there had been any more similar incidents in the area, and while she said she had been told there hadn't been, other local residents have since approached her,
"I've already had people saying to me, 'I was burgled on Tuesday', literally just down the road from us."
Police believe the thieves broke in through the back door, and say a number of enquiries have already been carried out and the investigation remains ongoing.
Anyone who witnessed anything suspicious in the area at the time is asked to contact police on 101, quoting crime reference PR/45180110356.
It is also possible to anonymously call the independent charity Crimestoppers on 0800 555 111.
One of the items taken was a distinctive half sovereign on a gold mount, on a chain.
Other belongings which were taken include; an engagement ring, Monica vinader earrings, bracelets and pendants, Pandora bracelets and earrings, zig zag earrings with diamonds, turquoise earrings, a Copthorne gem set Silver chain with 5 Clogau rings, a Links of London necklace with rings, a Swarovski Crystal pendant and earrings, a white gold omega watch, a Gucci ladies watch and a gold and silver women's watch, Men's tag heuer watch, a men's Gucci watch, Hublot Men's watches and designer luggage.