Complete Family of Mammoths To Be Auctioned in Sussex
21 November 2017, 09:19 | Updated: 21 November 2017, 09:23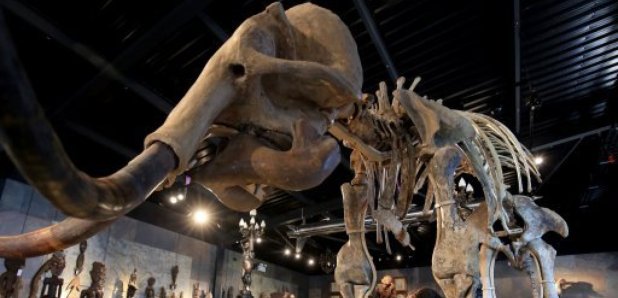 A complete family of prehistoric mammoth skeletons will go under the hammer for the first time. And it is happening in West Sussex.
The Ice Age forms are expected to sell for between £250,000 and £400,000 at auction in West Sussex on Tuesday.
Summers Place Auctions in Billingshurst said the collection will be a unique opportunity for a museum to be the first in the world to show a family scene of the ancient, extinct species.
The family of four skeletons includes a one-year-old mammoth, which is only the second known almost complete baby mammoth skeleton in the world.
The group also includes male and female adult mammoth skeletons as well as a young female, aged around eight or nine.
They were all found together during building works near Tomsk, Siberia, in 2002. Their relatively small frames indicates they lived in poor conditions and most probably died at the end of the Pleistocene period, around 12,000 to 16,000 years ago, a spokeswoman for Summers Place said.
Other highlights at the sale include a rare three-dimensional skeleton of marine reptile the plesiosaur, from Lyme Regis, Dorset, which is approximately 205 million years old, which could fetch up to £30,000.
Also on sale is a cave bear skeleton from the same period and that of a rare aurochs, an extinct species of large, wild cattle, which are each expected to sell for £15,000 to £20,000.