Fire Started By Self Combusting Tea Towels
26 September 2018, 18:28 | Updated: 26 September 2018, 18:31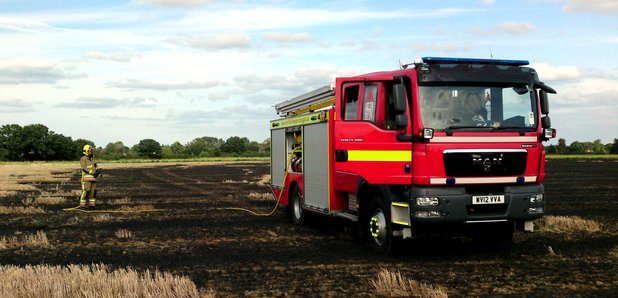 A fire has been started at a Brighton laundrette by tea towels self-combusting.
Brighton crews were called yesterday (24 September) to an accidental fire at a laundrette in Upper Gloucester Road, in the city.
Two Brighton fire engines were sent to the business just before 4 o'clock in the afternoon.
The fire service had been called with reports of the laundrette becoming heavily smoke-logged.
The fire had been caused by spontaneous combustion.
The service are warning other restaurants and dry cleaner owners not to fold and pile up tea towels straight from a tumble dryer.
When hot and moist laundry is stacked, the oil residue can start to self-heat, resulting from an exothermic reaction within the material, due to continued oxidation.
When fabrics reach auto-ignition temperature, materials can ignite without the application of an external heat source, commonly described as 'spontaneous combustion'.
Firefighters wearing breathing apparatus used one hose reel jet to tackle the accidental fire.