Fork Lift Trucks To Be Recovered When Weather Allows
5 March 2019, 08:01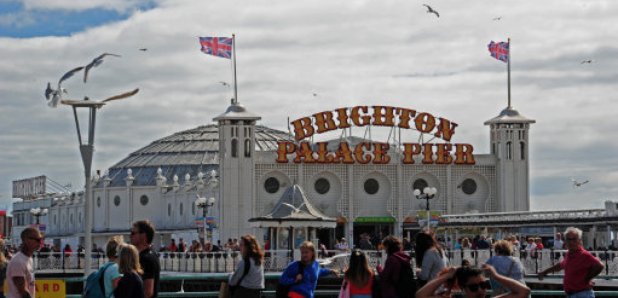 Two forklift trucks which fell from Brighton's Palace Pier into the sea will be recovered when the weather improves..
The vehicles were on the boardwalk of Brighton Palace Pier in East Sussex on Monday morning as repair work was carried out.
While positioning a new truss, the forklifts fell through the railings into the water.
In a statement, the pier's chief executive Anne Ackord said: "There was an incident today which resulted in two forklifts trucks falling through the perimeter railings.
"Throughout the year we have a continuous programme of steelwork replacement and the forklifts are used in this process.
"This morning the forklifts were assisting in the positioning of a new 15m (49ft) truss, which is lowered in the first instance over the side of the pier.
"This is a process that has been carried out hundreds of times but we are looking into how this incident has occurred.
"Crucially, no-one was injured or in any danger of being injured and the recovery plan for the forklifts is already in place."
The trucks will be pulled out of the sea when the weather conditions improve, a pier spokeswoman said.