Funeral For West Sussex Road Rage Attack Victim
12 August 2015, 08:11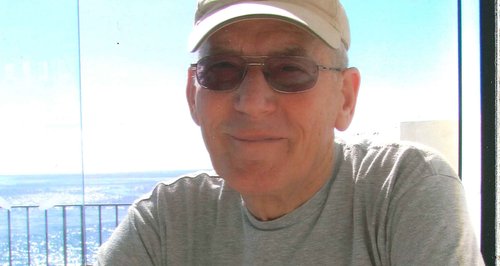 A procession of cyclists will accompany the coffin for the funeral of a great-grandfather who was stabbed to death in an alleged road rage attack in West Sussex.
Don Lock, a keen cyclist, died after the incident which followed a collision involving his car and another vehicle on the A24 at Findon, near Worthing, on 16 July.

Members of the Worthing Excelsior Cycling Club, of which he had been a member for 50 years, will begin their bicycle escort at Broadwater Green to Worthing Crematorium where they will form an arch with the front wheels of their bikes through which the coffin will be carried into the chapel.

The 79-year-old's family have asked for those attending to wear the dark blue, light blue and white colours of both the cycling club and Brighton and Hove Albion Football Club of which he was a season ticket holder.

Mourners are asked to bring a single blue or white flower to place on the coffin with donations to the Help for Heroes charity.

Speaking after Mr Lock's death, Andrew Lock said his father - who was married to wife Maureen for 55 years - was ``full of wisdom, full of wit, always calm''.

A keen traveller, the pensioner had been looking forward to going on a cruise with his wife next month before heading to Scotland for a holiday.

As well as his wife and son, Mr Lock, who recently was given the all-clear from prostate cancer, leaves daughter Sandra, four grandchildren and five great-grandchildren.

A tribute by the Worthing Excelsior Cycling Club described Mr Lock as a ``legend'' and said he was ``a genuine sporting talent in his chosen field and an amazing human being for whom helping and encouraging the people around him came as second nature.

``Don was a truly talented rider holding many club records and trophies during his outstanding and long racing career, he was still winning events up to 2010.

``He won many local events and also featured at national level always proudly wearing the colours of his beloved Worthing Excelsior.''

Matthew Daley, 34, of Worthing, has been charged with murder and possession of a knife in a public place in connection with Mr Lock's death.