Gareth Southgate Thanks Crawley After Award
7 March 2019, 17:31 | Updated: 7 March 2019, 18:01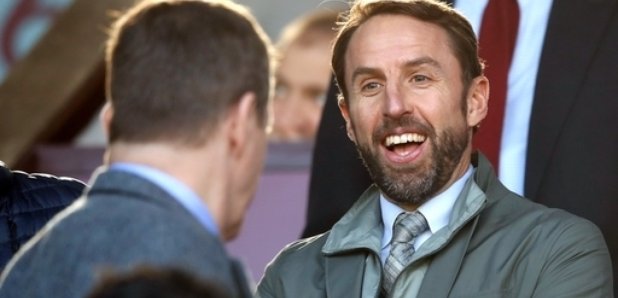 England manager Gareth Southgate has thanked people from the town he grew up in as part of a video message after receiving an award.
The 48-year-old picked up the Pride of Crawley Award, part of the Council's Crawley Community Awards which celebrate local people contributing to the community.
He couldn't be there to collect it in person as he was at St George's Park preparing for the European Championship Qualifiers, but recorded the message to be played at the ceremony. His parents Clive and Barbara were also present on his behalf.
He studied at Pound Hill and Hazelwick schools. After a 57 England Cap football career, he became boss in 2016 and led them to the semi-finals of last year's World Cup in Russia.
In his acceptance speech, he said:
"Crawley has obviously been a huge part of my life. I had all my school life there, my first experiences in football...very special moments in my life..."
In tribute to his parents, Gareth said:
"Two very special people in my life who are with you, my parents Clive and Barbara. You've given me wonderful opportunities in life, values that I think have stood me in good stead throughout my career.
"I hope you enjoy this moment of recognition as well because without you, none of this wouldn't have been possible."