Gatwick: Bosses To Write To PM
14 July 2015, 12:05 | Updated: 14 July 2015, 12:07
Gatwick Airport bosses plan to write to David Cameron claiming a report recommending a new runway should be built at Heathrow was flawed.

The long-awaited Airports Commission report published this month said Heathrow, rather than Gatwick, was best placed to provide "urgently required'' capacity.

But Gatwick officials today criticised parts of the document, claiming the strengths of the West Sussex airport and the challenges faced by Heathrow were underplayed.

Concern was expressed over some of the Airport Commission's data, analysis and findings, which Gatwick bosses believe led to a "flawed'' conclusion.

Sir Roy McNulty, chair of the Gatwick Airport board, said: "Our view has always been that the assessments on which the commission's conclusions are based must be thorough, balanced, fair and well evidenced.

"We believe that the commission's report falls short of this standard in a number of very important respects. As a result, the many strengths of Gatwick and the many challenges of Heathrow are underplayed, leading to a conclusion which we believe is flawed.''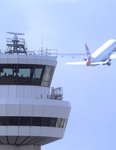 Gatwick said the commission under-forecasted its future traffic growth by saying it would reach passenger volumes of 40 million in 2024, when Gatwick says it will reach that level this year.

Officials also said the huge difference in noise impact between the two airports was "largely glossed over'', and that the commission downplayed the delivery risks and financial challenges at Heathrow compared to Gatwick.

The commission opted for a new, full-length runway at Heathrow rather than expanding one of the airport's current runways or building a new one at Gatwick.


It also recommended a "comprehensive'' package of measures to make Heathrow 's expansion more acceptable to the local community.

This includes a ban on night flights from 11.30pm to 6am, legally binding limits on noise, a new levy to fund insulation for homes, schools and other community facilities around Heathrow, and an independent noise authority.

Business leaders and unions welcomed the commission's report, saying it will pave the way for tens of thousands of new jobs and give a huge boost to the economy.

But environmentalists warned that building a new runway at Heathrow will make it harder to solve the problems of air pollution and climate change emissions which the UK already faces.

David Cameron will decide by the end of the year whether to accept the recommendation, risking a rebellion from figures including London Mayor Boris Johnson.


He would also be performing a humiliating U-turn on his own "no ifs, no buts'' promise made years ago that Heathrow expansion would not go ahead.

Local residents have vowed that the recommendation for a third runway at Heathrow is not the end of the story and they will "see it off for good''.

Yesterday climate change activists staged a protest on the north runway at Heathrow in protest at the proposed expansion.