Gatwick Captain Yvonne Kershaw Retires
3 August 2017, 12:09 | Updated: 3 August 2017, 13:03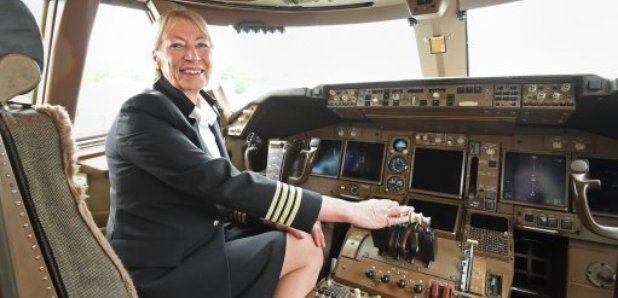 Mrs Kershaw learned to fly aged just 19 and after initially flying small aircraft around Europe and north Africa she gained her commercial licence and began piloting executive jets.
She worked at a UK regional airline named British Island Airways before joining Virgin Atlantic when its fleet comprised only four 747s.
"I felt very proud that I was able to do it," she said. "It's such an iconic aeroplane and it's what I wanted to fly. For decades it was the largest aircraft in the world and the most loved by everybody.
"That's why I joined Virgin Atlantic. For the opportunity to fly the aeroplane and be part of the Virgin family."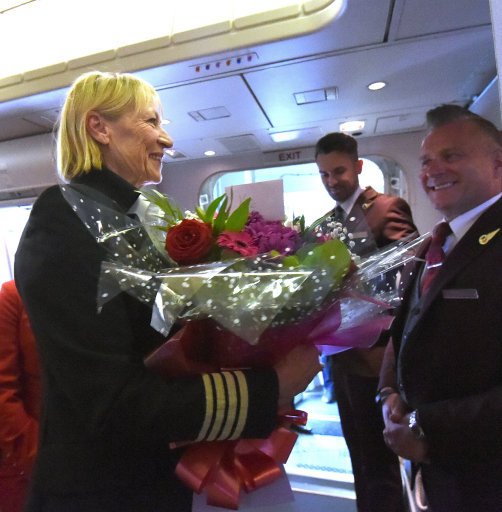 Mrs Kershaw has clocked up more than 2,000 flights and 18,000 flying hours in the flight deck of the four-engine 455-seat jet.
She said she will miss the role "enormously", adding: "With long-haul it's not a job, it's a way of life, because you spend so much time away from home with crew. They become part of your extended family."
Mrs Kershaw said she felt "slightly tearful" following the final flight. The crew decorated the aeroplane with photographs, presented her with a cake, and passengers lined up to shake hands and thank her after they were told about the milestone.
She said: "They went above and beyond anything I could possibly have imagined to give me a great time.
"In fact, if you asked me what the most memorable flight has been, it's got to be that one. Not only because it's my last one, but because I've never been looked after so well."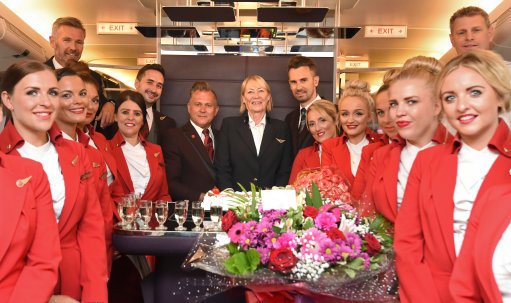 "It took a few years before people got used to seeing a woman coming out of the flight deck and being in charge."
She went on: "Breaking down those barriers wasn't easy but nobody ever said it would be.
"What you need is passion about your job, determination and skill."
Mrs Kershaw said she hoped her career would encourage women to pursue their passion.
She said: "I really, really hope that it will inspire girls to consider flying. Or anything they want to do. You can do it - I've proved it."