Gatwick Charity Tin Theft Suspects
29 November 2018, 12:01 | Updated: 29 November 2018, 12:04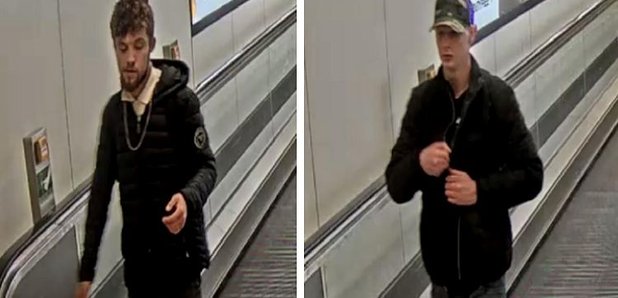 Police want to speak to these men in an investigation into the theft of a charity collection at Gatwick
About 1.30am on Wednesday (28 November), two men entered the airport and went to the Skybreak Travel desk in Zone J.
While the desk was unattended, one of the men appeared to reach over and damage the tin, taking its contents – approximately £30 in cash – while the other kept look-out.
The collection tin belongs to Gatwick Travel Care, a charity which provides support and assistance for passengers at the airport.
Following the incident, the two suspects exited the airport via the railway station.
Anyone who recognises these two men, or who has any information about the incident, is asked to report it online or call 101, quoting serial 183 of 28/11.
You can also contact the independent charity Crimestoppers anonymously on 0800 555 111 or report it online.