Grayling Rejects Calls To Resign
5 June 2018, 08:32 | Updated: 5 June 2018, 08:33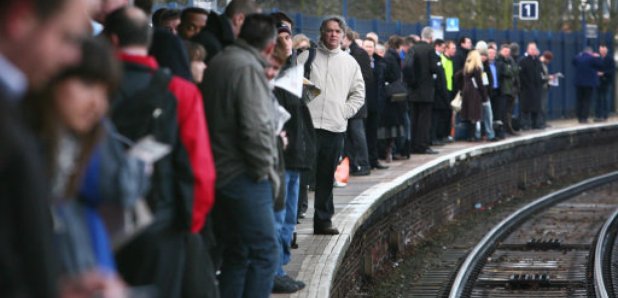 Chris Grayling faced repeated calls to resign and was branded "utterly pointless" during a Commons savaging over rail timetable chaos.
Labour accused the Transport Secretary of being "asleep at the wheel", with shadow transport secretary Andy McDonald telling MPs that if Theresa May was "not so enfeebled" Mr Grayling would have been sacked.
He advised Mr Grayling to "do the right thing and step aside", drawing cries from the Labour benches of "resign, resign".
SNP transport spokesman Alan Brown suggested the Conservative cabinet minister should "fall on his own sword" while Labour's Rachel Reeves (Leeds West) said passengers have "lost faith" in him following major disruption over the timetable overhaul.
Conservative MPs focused their ire on the rail industry rather than their party colleague, with former minister Sir Nicholas Soames suggesting that the rail industry readiness board should be "taken quietly outside and disposed of" before criticising Mid Sussex services.
He noted people's private lives are being "destroyed", adding: "This whole thing is an absolute disaster and must be put right."
Conservative former cabinet minister Theresa Villiers said it was "utterly unacceptable" that Govia Thameslink Railway (GTR) had suggested the delays will continue until mid-July.
And Tory Maria Caulfield (Lewes) said Southern Rail should lose its franchise "now", prompting Mr Grayling to say there "may be" franchise change, but that he wanted to do "anything like that in the right way" and in the "right time frame".
Speaking after Mr Grayling had updated MPs about the timetable woes, Mr McDonald said: "The Secretary of State says he's sorry for the disruption passengers are facing - that is not good enough.
"He should apologise to passengers for his failures that have put their jobs at risk and played havoc with their family life."
Gavin Shuker, Labour MP for Luton South, said Mr Grayling was in "deep trouble" while Labour's Chuka Umunna (Streatham) labelled the Transport Secretary "utterly pointless".
Rachel Reeves, Labour MP for Leeds West, adding: "Isn't it about time he stepped aside and allowed someone else to do the job who can fix this problem?"
Mr Grayling later expressed his frustrations over services, saying: "I feel for every single passenger who has waited for a cancelled train in the last week.
"I get the train every day, I'm as fed up with this as everybody else. But the reality is this is the consequence of change that results from a massive investment programme in the railways."
Mr Grayling said the benefits of the changes must be seen "pretty quickly".
Labour former minister Hilary Benn asked Mr Graying why he "had no idea what was going on".
The Leeds Central MP said: "The more the Secretary of State has described this afternoon some of the reasons as to why this disaster occurred, lack of preparation and lack of time, the more commuters and others on Northern and TransPennine who have suffered so much misery will wonder why the introduction of the new timetable wasn't cancelled rather than their trains.
"It's quite clear that the Secretary of State had no idea what was going on, the question he hasn't answered today is why?"
Mr Grayling responded telling MPs that "nobody was expecting this", he added: "That is completely unacceptable, we need to understand why that's happened to make sure it can never happen again."