Hailsham: 'Police' Burgle House
8 April 2017, 11:04 | Updated: 8 April 2017, 11:17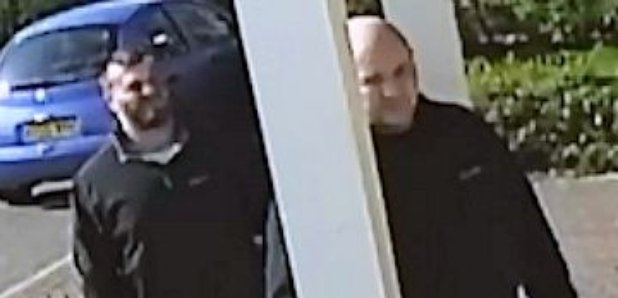 Two men dressed as police officers burgled a house in Hailsham while a man and his two young children were at home.
The pair knocked on the the door of the house in Rowen Mews just after 9am last Thursday and claimed to be police officers. They asked to speak to someone who lived at the house but was not there.
They returned an hour later with what they said was a search warrant. They then searched the upstairs of the house and stole cash and jewellery.
The 26-year-old man and two children who were in the property at the time were physically unharmed.
The first suspect is described as white, of muscular build, between 6' and 6'2", with fair shaved hair, fair coloured stubble and aged between 45-50years. He was wearing blue denim jeans, black shoes and a black jacket with a police badge on the left-hand side.
The second suspect is also described as a white, aged between 30-40 years, of medium build with dark messy hair and a beard. He has a birthmark on the left side of his face from his eyebrow to his cheek. He was wearing black jogging bottoms and wore a similar jacket to his accomplice. Both men had local accents.
Detective Sergeant Bonnie Cowley said: "We are keen to speak to anyone who recognises either of the men in the CCTV image. The suspects left the property on foot and so anyone who was in the area at the time and saw men matching their descriptions is asked to get in touch.
"Although no violence was used during the incident, it has left the victims feeling shaken."
Anyone with information is asked to contact Sussex Police online or by calling 101. Alternatively you can contact the independent charity Crimestoppers anonymously online or by phoning 0800 555 111.