Hoax 999 Calls In Sussex
30 July 2018, 06:36 | Updated: 30 July 2018, 09:17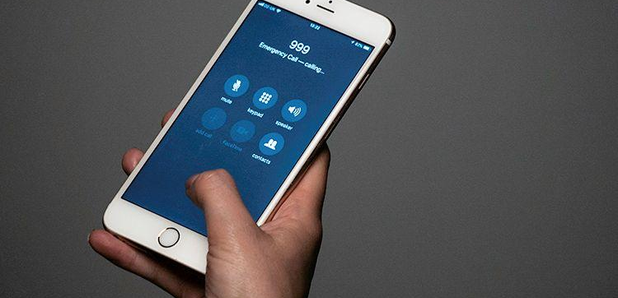 Sussex Police have started a new campaign over the school summer holidays to warn people not to make hoax 999 calls.
It comes after a group of young people were caught on CCTV making fake calls from phone boxes in East Sussex
They said they were "just doing it for a laugh"
They are now sharing some of the calls to raise awareness of the dangers of wasting police time
You can listen to some of the hoax calls received into the Contact, Command and Control Department here:
More than 18 thousand 999 calls are dealt with every month, at the force control and Sussex Police says a hoax means they are not able to deal with someone who actually needs their help
Sarah-Louise Gliddon, the force's lead on hoax and persistent callers, has begun the campaign to highlight the issue with would-be bored students.

She said: "The reason this all started was when we received multiple hoax calls from some students in East Sussex; we were able to identify them from the CCTV cameras, which covered the phone box they were using to make the calls.

"Working then with the local prevention youth officers, we invited the students with their parents into the police station. We showed them the CCTV footage, played the recordings of the calls and spoke to them about the dangers of hoax calling. Up until the meeting they believed they were making the calls for a laugh.
"It seemed to me after speaking to them we could have a huge impact on reducing these types of calls by going to the schools with the campaign and video.

Sarah attended assemblies with schools across East Sussex before the start of the summer holidays and is arranging to speak to more pupils in the autumn after the holidays.
She continued: "Seeing first-hand the impact calls like this can have on our command and control centre, it's important we go and speak to young people to deter them from ever making hoax calls which could also land them with a criminal record. It also gives us a chance to give them an insight into the high demand that the Force Contact, Command and Control department has to deal with on a daily basis.
"The feedback from the students I've been to see has been great. Students have said they are really shocked to hear that people pretend to need the police or other emergency services and it's helped them understand more about the police and the work that we do in the contact department at HQ."
Chief Superintendent Jane Derrick, who is in charge at the Force Contact, Command and Control Department, said: "We receive more than 18,500 999 calls a month - this is an emergency number for when people vitally need our help.
"It is so important that people understand the impact and consequences making nuisance calls can have on emergency calls getting through. The work Sarah has been doing is vital as we strive to improve ways for the public to contact us, helped by the recent rise in council tax."