Horsham Sports Coach Assaulted Pupils
19 April 2018, 16:06 | Updated: 19 April 2018, 16:08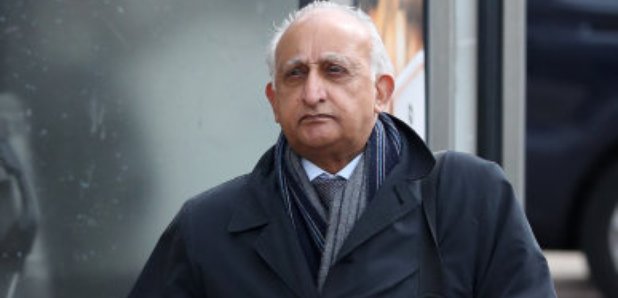 A top private school sports coach has been convicted of indecently assaulting his students.
A top private school sports coach has been convicted of indecently assaulting his students.
Ajaz Karim sexually abused six girls aged 14 to 18 while he worked at Christ's Hospital School, in Horsham, West Sussex, between 1985 and 1993.
The jury convicted the 63-year-old of nine charges of indecent assault and one attempted indecent assault at Brighton Crown Court on Thursday.
He is the school's third former teacher to be convicted of sexual abuse.
Karim did not react as the guilty verdicts were announced. His son and ex-wife sat in the back of the court.
Judge Christine Henson QC said he will face a lengthy prison sentence and remanded him in custody.
Karim, of Hammersmith, west London, massaged a student's "virtually naked body" while she lay face down on the floor of his locked study, and he pushed another up against a wall and kissed her.
He claimed he was using alternative therapy the Bowen Technique and was teaching them breathing exercises to help when playing sports.
But during cross-examination, he admitted he had no qualifications for the practice.
Karim left the school after complaints from four pupils surfaced between 1990 and 1993.
Senior staff came under fire from the victims over the way they handled the allegations.
Karim was not reported to the police and was initially allowed to carry on working - and even still to teach the girls in question.
Divorced Karim, who has a 26-year-old son, described himself as an "arrogant young coach" whose job was to "bring out the potential in students".
He was seen as a school "success story" because he was a refugee, gained a scholarship and returned to teach there while also working at Champneys health club in London, and later at Eton College, Queen's Club, and The Hurlingham Club.
His fees were even paid for by alumnus Sir Barnes Wallis, inventor of the bouncing bomb.
But the "smarmy" coach went on to have "wholly unnecessary" physical contact with students.
One of his victims told how he was laughing as she ran away after he tried to "snog her" and she was shocked by his audacity.
Another said Karim spread rumours about her after she complained, which turned other pupils against her.
She said the experience had forced her to write off a large "chunk" of her life.
Karim dismissed the allegations, saying he was friendly with students and there was nothing sexual in their relationships.
He branded his victims liars, even accusing one of being a "manipulative" attention seeker.
He said he was a "really good looking man at the time" and was "offended" anyone suggested he was attracted to her.
Simon Reid, the school's current headteacher, said: "We are deeply sorry that the offences committed by Ajaz Karim almost 30 years ago occurred here at Christ's Hospital.
"Child sexual abuse is an appalling violation of trust which can continue to have an impact on its victims long after it takes place.
"We would like to thank those former pupils whose courage and strength meant that this individual will now finally face justice."
He said the school's safeguarding policy has been improved since the time of the offences and that "any allegations arising now would be dealt with in a very different way".
- In December ex-housemaster Peter Webb, 74, was jailed for four years after pleading guilty to 11 counts of indecently assaulting four boys, the youngest of whom was 11, over a decade during the 1970s and 1980s.
- Retired teacher Peter Burr, 73, was jailed for four years in January after admitting nine counts of indecently assaulting four boys aged 11 to 14 at the school between 1969 and 1973.