Investigation After Hoax Bomb Call At The Grand
11 September 2017, 09:11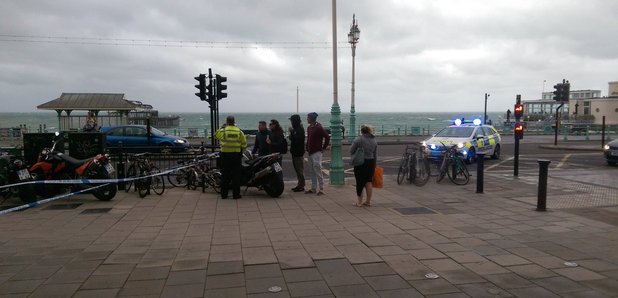 Hundreds of people have been caught up in an evacuation after police got a call saying there was a bomb in The Grand Hotel in Brighton.
Police searches have now finished and they say the call is now being treated as a hoax.
Police and management in the hotel took the decision to evacuate the building and some of the area nearby after they got an anonymous phone call at the hotel at 4.30pm on Sunday, alleging that there was an explosive device there.
Closures were in place on one of the main sea front roads, from the Aquarium to the British Airways I360 tower on Kings Road, we're told that it was just a precaution and all of these have now been lifted
Picture from Henry Summers @LordSummers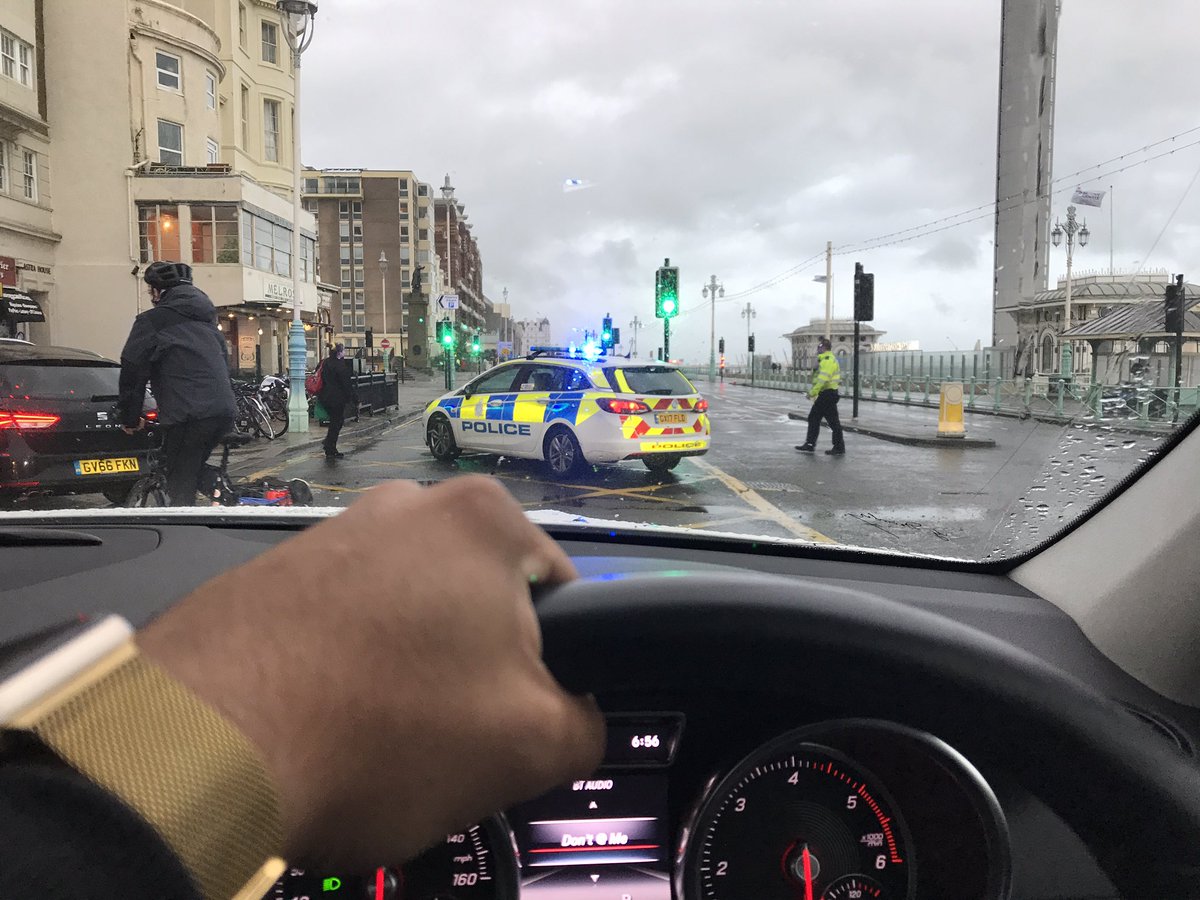 Thorough searches took place with the assistance of specially trained police search advisers, local officers, police dogs, and military ordnance disposal experts, in order to establish as soon as possible whether or not the call was a genuine one.
Nothing untoward was found and the call is being regarded as a hoax.
Picture from Laura Mundy @iLauram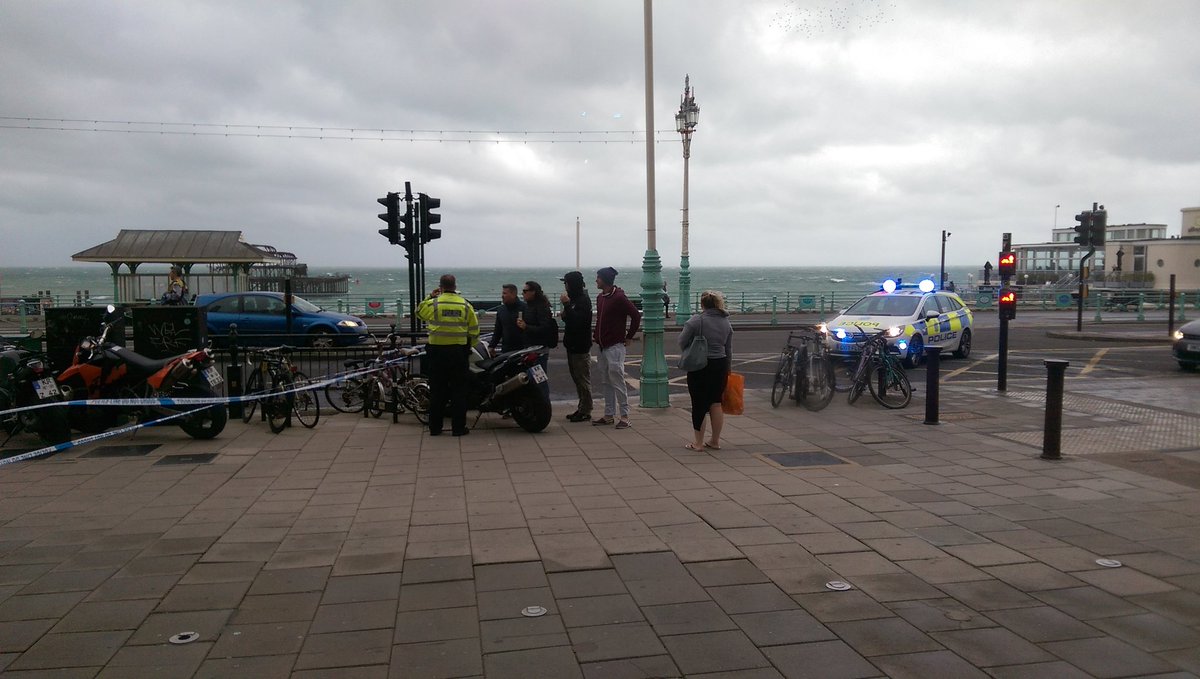 The Trades Union Congress are holding their annual conference in Brighton and they were asked to leave the building, meaning hundreds of delegates and guests had to get out, however bars near by were offering a pace to take shelter from the rain while the searches were carried out.
One of the biggest issues was car parks in the area have been closed as part of the precautions so many people are unable to get to their cars and leave the area.
Jodie Wiltshire couldn't get to her car and spoke to us about what's happened.
The adjacent Brighton Centre was evacuated as part of the precautions because it has an adjoining wall with the hotel, but the call did not threaten the Centre.
Chief Superintendent Lisa Bell said; "It was important that this report was thoroughly looked into, and we are grateful for the patience and understanding of staff, guests, and people using the nearby car parks, whose afternoon and evening was disrupted.
"A comprehensive criminal investigation is underway to trace the person responsible for the call. We are not disclosing any details of the call, but certain lines of enquiry are being actively followed."