Huge Crowds Due At Burning Of The Clocks Event
21 December 2017, 09:04 | Updated: 21 December 2017, 12:52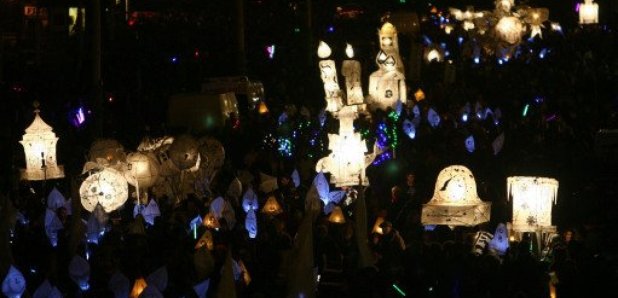 Hundreds of school children in Brighton and Hove carrying paper lanterns are due to take part in the Burning of the Clocks event tonight to mark the shortest day of the year.
People carrying lanterns parade through the city, they pass them into a blazing bonfire on Brighton beach.
The parade leaves from New Road at 6.30pm and arrives at Madeira Drive at approximately 7.15pm
Maderia Drive due to be closed from 4pm.
(Info from Organiser SameSky)