Hundreds Without Water In Burgess Hill
5 March 2017, 12:04 | Updated: 5 March 2017, 12:20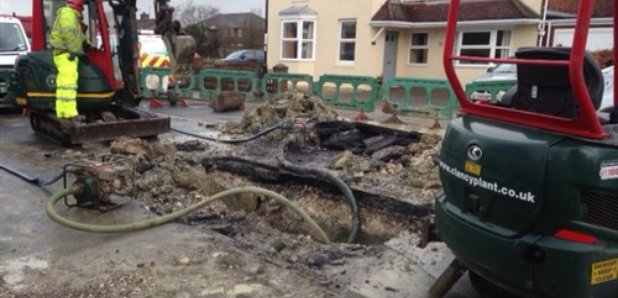 A burst main has left hundreds of homes in Burgess Hill without water.
The 'large burst' in Cromwell Road also caused flooding on Newport Road, Fairfield Road and Royal George Road.
South Easter Water say their engineers are re-routing water around their underground network of pipes. They have also been delivering bottled water to the area.
The company says when supplies are restored, some customers may experience discoloured water which is normal following any interruption.
South East Water added: "If you have discoloured water, run the tap nearest to the supply pipe which enters your house (normally in the kitchen) until the water becomes clear. If the water does not clear after 30 minutes please contact us.
We would like to reassure customers that we have a full incident team set up and we won't stop working until supplies are restored to all homes. We would like to thank everyone for your patience."