i360 Could Get More Help From City
6 December 2018, 11:40 | Updated: 6 December 2018, 11:49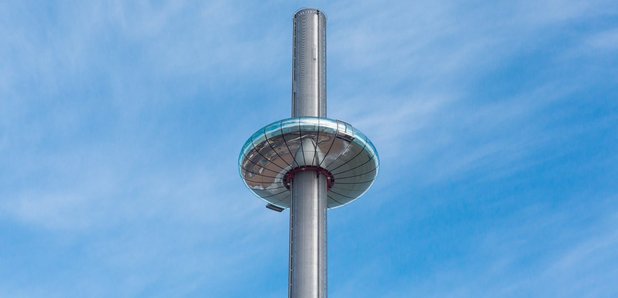 Councillors will make a decision later after already bringing in tourism experts from Paris to help the attraction.
Financial issues came to light earlier this year when the attraction asked the council to restructure its loan.
Tens of thousands has to be repayed each year to the council after i360 Ltd borrowed £36 Million pounds to build the landmark which opened 2016. The council had in turn borrowed the money from the government in a Public Works Loan Board arrangement.
Councillors make a decision later on deferring a final decision to October 2019. This may also include deferring the attraction's interest and repayment instalments to ensure the sustainable operation of the i360 for the next season.
A council spokesperson said: "The council has appointed a team with private and public sector experience to work on options for restructuring the loan to the i360. Commercial specialists with experience of advising global attractions such as the Eiffel Tower as well as local destinations are also identifying new opportunities to progress the i360's business. The cost of advisers is expected to be reimbursed by Brighton i360 Ltd. We will continue to work closely with the i360 Board and the Coast to Capital Local Enterprise Partnership (LEP) to support the i360."
A
n i360 spokesperson said:
"At this stage these are recommendations only. We await a final decision from the council's Policy Resources & Growth committee on Thursday ( 6th December)."