Katie Price: Police Investigate Harvey Tweets
29 January 2017, 08:16 | Updated: 29 January 2017, 08:27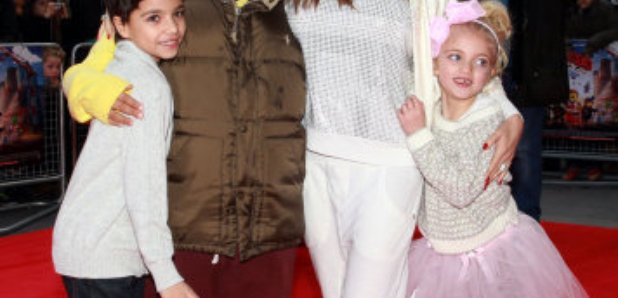 Sussex police are investigating offensive tweets sent to Katy Price about her disabled son Harvey from an account in the Brighton area.
Last week a 30-year-old man from Teeside lost his job when he was exposed for tweeting similar messages.
In one tweet he said he hoped Harvey would choke on sweets.
On Thursday, Mr Williams, who has since deleted his Twitter account, apologised for his "immature and thoughtless comments''.
He added: "To everyone who I have upset and angered with my comments; please know this is not how I truly feel, the comments were thoughtless and I realise I showed no consideration for anyone else's feelings and deeply regret my actions.''
Ms Price, who lives near Horsham, told the Sun: "I want these cowards to meet Harvey in person just so they can see how innocent he is. I bet they won't be able to say these things to his face.
"He's a big boy but so vulnerable and all his interests are food, frogs, rollercoasters and his iPad for drawing.
"They are his four things he lives for, so he doesn't know anything about what's going on in the world. It upsets me when people just target him because he's so innocent.''
The Loose Women panellist says she wants to set up a meeting with government ministers to discuss what they are doing about on-line trolls.
She said: "I could go to the Government with proof. I can show them. I can get a whole list of people, whether it's on Facebook, Twitter.
"You hear about these young girls killing themselves because of bullies. These guys are bullies. A bully is someone who puts someone down and something needs to be done.''