Knit The West Pier!
7 March 2017, 06:24 | Updated: 8 March 2017, 07:08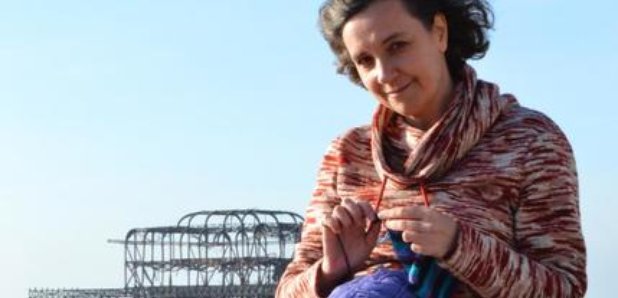 People in Brighton and Hove are being encouraged to help knit a huge mosaic of the West Pier.
The finished artwork will go on display on the side of a double decker bus and be made up of 5,000 squares and nine different colours.
The idea is to collect the squares and arrange them like a gigantic mosaic which will then be displayed on the bus and driven round town.
It's the brain-child of Brighton and Hove Bus company 'knitter in residence' Nina Dodd who's also known as the Duke Of Woollington.
Brighton and Hove Bus company says:
'Everyone knits at a slightly different tension and we would really like the squares to be as close to 10cm x 10cm as possible. To ensure the squares are of similar sizes, please measure as you go and adjust by a stitch or two or a row or two. Using double knit wool and 3.75 needles cast on 22 stitches and work 28 rows of stocking stitch - one row plain, one row purl. Cast off and that's it!
Nina is very keen to support local charity shops and would love if you could buy your wool from them, if you can find a good colour match. Although any wool you have that matches below is perfect.
Once you have completed your square, or squares, please hand them in to our friendly staff either at 1 Stop Travel, 26 North Street or our information kiosk at Brighton Station.'
Below are the colours we need and how many squares of each colour are left:
Deep Orange
We need 473 more deep orange squares.
Mid Orange
We need 204 more mid orange squares.
Light Orange
We need 187 more light orange squares.
Yellow
We need 19 more yellow squares.
Light Blue
We need 525 more light blue squares.
Dark Blue
We need 249 more dark blue squares.
Deep Purple
We need 1425 more deep purple squares.
Dark Grey
We need 461 more dark grey squares.
Black
We need 783 more black squares.