Lewes Prison Officers Jailed For Drug Smuggling
29 July 2017, 10:07 | Updated: 29 July 2017, 10:16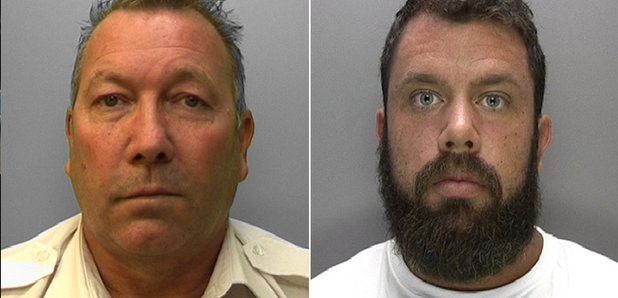 Ten people, including two prison officers, have been sentenced for smuggling drugs, alcohol and phones into Lewes prison.
The prison officers brought in the contraband items hidden inside Pringles tubes and tubs of protein powder.
The operation was funded by the relatives and girlfriends of five prisoners.
Prison officer, Ricky Bridger, 54 from Heathfield, was given ten years behind bars, while former prison officer Simon Taylor, of Littlehampton, was handed an eight-years sentence.
The five prisoners received 19 years between them, while the three women were given suspended sentences.
Detective Chief Inspector Till Sanderson, currently of Surrey and Sussex Major Crime Team, led the investigation when with the Sussex Police Serious Organised Crime Unit.
He said: "This investigation, carried out in partnership with Lewes Prison and HM Prison Service focused on intelligence about attempts to undermine the effective working of the criminal justice and rehabilitation system.
"This case is a result of a Sussex Police investigation into a conspiracy to convey prohibited articles into HMP Lewes, including controlled drugs, steroids and new psychoactive substances similar to Spice, mobile phones, mobile phone accessories and alcohol over a 15 month period.
"The initial success of the operation by prisoners owed a large part to the corruption of two prison officers.
"Financial enquiries revealed a large number of suspicious financial transactions that could be linked to serving prisoners, close family members and friends and prison officers. This was supported by paperwork that was seized and the identification of phone numbers during cell searches within the prison, backed up by telecommunication analysis.
"Sussex Police will be seeking to confiscate criminal assets gained by this group under the Proceeds of Crime Act. It is believed the group's criminal benefit from this conspiracy was in excess of £170,000."