Lollipop Man Shouted At By Driver
18 April 2018, 10:29 | Updated: 18 April 2018, 11:16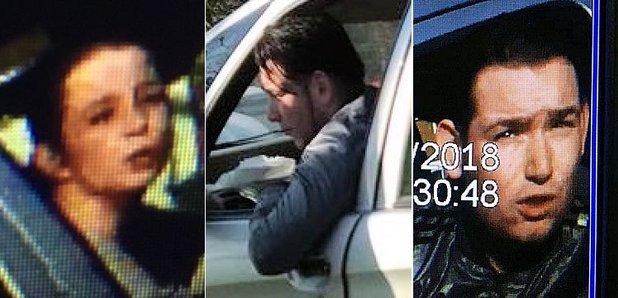 Police have released CCTV pictures of three people they want to trace after a lollipop man was hit by a car while trying to escort children across the road near Billingshurst Primary School.
On Wednesday March 21 at around 3.30pm the school crossing patrol volunteer outside Billingshurst primary school in Station Road had been subjected to three unpleasant incidents.
The volunteer was in the middle of the road with his sign up, the driver of a silver Citroen Xsara Picasso registration number RF02FZV accelerated towards the lollipop man and hit his sign.
The car drove back past and shouted at the volunteer. The third time the vehicle came and stopped near the crossing and didn't allow the lollipop man to cross children and nudged him with the vehicle from behind.
Investigator Tamara Bennett said:
"Thankfully the lollipop man was not injured and no children were involved at all. We have spoken to a lot of witnesses who saw what happened but we are now appealing to anyone who knows the people in the car."
Police are investigating and anyone with any information is asked to contact us online quoting serial 849 of 21/03.