New SUPER college for Sussex
6 April 2017, 08:53 | Updated: 6 April 2017, 08:55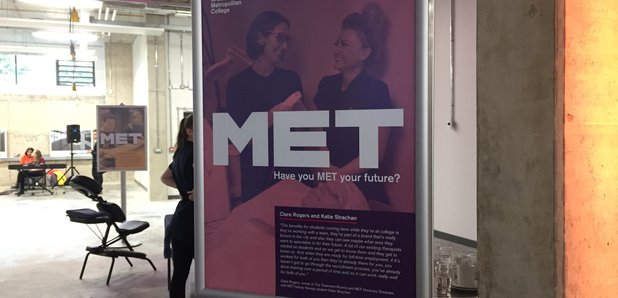 Two of Sussex's leading colleges are joining forces to create a super college for vocational education.
City College in Brighton and Northbrook College in Worthing will become the Greater Brighton Metropolitan College or 'The Met' for short.
Managers say their qualifications will be as valuable as A-Levels or degrees and can lead to some of the highest paid jobs in Sussex.
1,200 staff and 14,000 students will be based at 5 sites across Brighton, Shoreham and Worthing.
The METfutures research report, which is being released as part of a new 'Have you MET your future?' campaign, also reveals that when it comes to having the right skills over academic qualifications, significant numbers of senior managers across the UK agree.
Almost one in two (47 per cent) of top professionals, such as CEOs, said they believe that vocational qualifications provide a higher level of relevant skills to many careers; one in three (34 per cent) believe vocational qualifications are as valuable as A-Levels in today's job market; and over a third (37 per cent) said they would even consider doing an apprenticeship themselves.