New Team Of Special Constables For Sussex Roads
7 June 2017, 05:56 | Updated: 7 June 2017, 06:07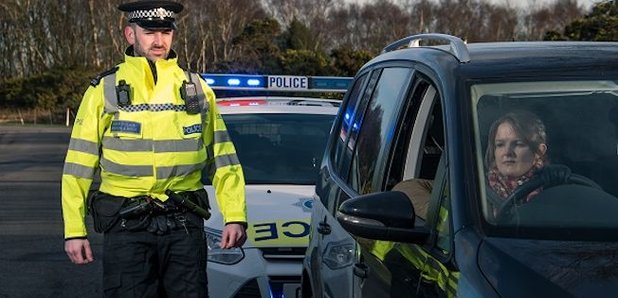 Sussex Police Chief Constable Giles York has commissioned the creation of a new team of specials, which will look to tackle road deaths and instigate safety on the county's network.
Entitled the 'Operation Crackdown: Strike Team', the Special Constables will dedicate their time to looking after all road users in Sussex. They will be an extension of Operation Crackdown, the public reporting tool for antisocial driving in Sussex, with the team being the enforcement side of this programme.
They will back up the work already carried out by the force's Roads Policing Unit (RPU), and the education strand provided by Sussex Safer Roads Partnership (SSRP). Sitting primarily under the partnership banner, they will be working closely with SSRP and their first activities will be to complete summer drink and drug-driving checks. These will take place at various locations including Brighton, Worthing, Lewes and Chichester throughout June, and will be publicised using the news and social media outlets of SSRP, Sussex Police, Operation Crackdown, RPU and Sussex Specials.
The team will be consolidated in autumn when they will undertake extra training to enable them to carry out more operations on the roads. These will include fast roads training, evidential breath test machines, drug wipes and vehicle examination, to name but a few.
CC York said: "I am delighted to announce the implementation of this team to Sussex. Working in partnership with county agencies, our aim here is to reduce those who are being killed or seriously injured (KSI) on our roads, educate the drivers using our highways to the benefits of road safety, and enforce the law on road users who continually think it is okay to flout the law.
"I am aware that the number of KSIs in Sussex have been rising in recent years. My aim with this team is to utilise a resource that has the skills and time needed for this topic, the drive to do it, and the motivation to make our communities safer. I take the subject of road safety extremely seriously, and want the public to be aware of their responsibility here too."
Last year in Sussex, 55 people were killed in a collision. The aim with this team is to support the work already carried out by RPU, SSRP and related agencies, and start creating their own remit and aims to reduce road casualties.