'Outstanding' OFSTED Rating For Moulsecoomb Nursery
12 April 2017, 07:17 | Updated: 12 April 2017, 07:19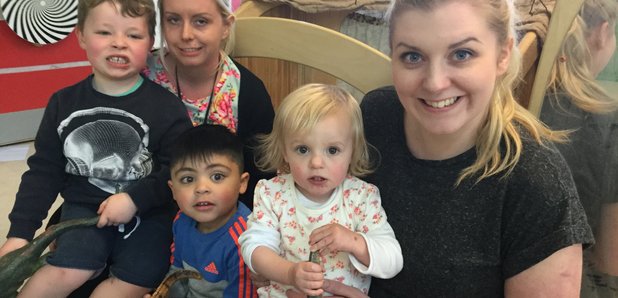 A nursery in Moulsecoomb in Brighton has been rated 'outstanding' in all areas by Ofsted.
The Jump Start nursery is based in the Moulsecoomb Children's Centre. Both are run by Brighton & Hove City Council.
Jump Start takes children from the local community including 21 two year-olds from low income families attending free childcare places.
Inspectors said all the children were extremely happy, settled and secure and were exceptionally well behaved. They found that the children were consistently kind, polite and considerate towards each other and made friends easily.
Inspectors specifically praised:
'Tireless' work by managers and staff the quality of provision
'Inspiring' one-to-one support workers
'Exceptional' support for children who receive additional funding
'Meticulous' planning to create an exceptionally stimulating environment.
They said the result was the children were extremely confident, enthusiastic and motivated learners, who rapidly gained the skills needed for their next stages in learning and school.
Nursery manager Laura Howe said: "We're thrilled to get the 'outstanding' Ofsted rating. It's lovely for our staff to get this well-deserved recognition, and I'd like to thank them for all their hard work."