Pink Cocaine Smuggled Into Gatwick
18 January 2017, 13:14 | Updated: 18 January 2017, 13:16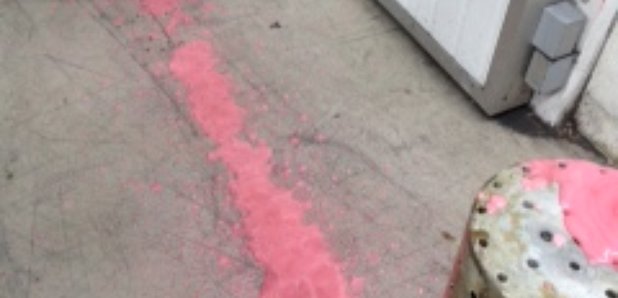 54-Year-Old Man Jailed For 16 Years, After Pink Liquid Cocaine Found By Border Officers at Gatwick Airport During Search of Package That Came Off Barbados Flight.
A man who smuggled two million pounds worth of bright pink liquid cocaine into Gatwick Airport has been jailed for 16 years
Border officers carried out checks on a package containing cylinders that arrived off a flight from Barbados
Officers say the 54 year old from London was part of an organised group.
Errol Watson, age 54, from Wanstead in East London was arrested after Border Force officers at Gatwick examined a consignment labelled as oil filters, which had been shipped from Barbados.

Cylinders inside the filters were x-rayed, revealing a suspect substance inside.

When officers drilled into the cylinders a bright pink liquid came out. It tested positive for cocaine.

Acting quickly so as not to alert the crime group responsible, NCA investigators took the cylinders to a specialist laboratory where all the liquid was removed, yielding around 26 kilos of the drug, with a potential value once adulterated and sold on the streets of up to £2 million.

The cylinders were then refilled with sand and continued on their journey to Wanstead.

NCA officers listened in as Watson took delivery of the cylinders and attempted to get inside them. When he realised the drugs were missing Watson phoned a contact in the Caribbean to complain, telling them: "Somebody opened this thing and put something in it...this thing empty…I'm telling you…". Shortly after officers arrested him.

In coordinated activity, detectives from the Royal Barbados Police moved in simultaneously on two addresses in Barbados where they arrested Watson's brother, along with another quantity of pink liquid cocaine. A number of other cylinders were recovered at the other premises.

Records seized in the two raids showed that Errol Watson had been involved in a number of other previous shipments using several different aliases as cover.

In some cases cylinders had been recycled, and sent back to Barbados empty to be used again.

On Monday 16 January Watson pleaded guilty to conspiring to import cocaine on what should have been day one of his trial at the Old Bailey.

He was jailed for 16 years on Wednesday 18 January.

His brother had previously been convicted in Barbados of cocaine possession.

Steve McIntyre, from the NCA's Border Policing Command, said:

"Drug trafficking is a crime that has great impacts, from exploitation in South American source countries to violence and gun crime on the streets of London. I have no doubt that Errol Watson had been involved in this type of criminality for years.

"This was certainly an unusual method of smuggling cocaine, the first time we have seen it in brightly coloured pink liquid like this.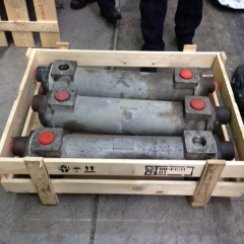 "It was also a very deep concealment, demonstrating that the organised crime groups we are combating have access to sophisticated equipment and expertise.

"Working with our law enforcement colleagues in Border Force and overseas we are determined to do all we can to disrupt and bring to justice the criminal networks involved in international drug smuggling."

Laura Tams, Specialist Prosecutor from the CPS Organised Crime Division, said:

"Errol Watson was at the heart of a sophisticated and organised conspiracy to import cocaine into the UK from the Caribbean.

"Through collaborative working between prosecutors, the National Crime Agency, Border Force and the authorities in Barbados, he has been brought to justice."