Police Commissioners: First Anniversary - Audio
15 November 2013, 06:00
On November 15th last year Sussex and Surrey went to the polls to elect Police and Crime Commissioners. So what's the verdict a year on?
In Sussex, the voters went for the Conservative candidate, Katie Bourne, in Surrey, Independent candidate and former Police Officer, Kevin Hurley got the job.
This is an extract from Mr Hurley's website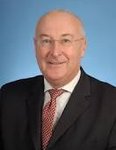 He has applied his no nonsense methods to the officers and staff he has led. He has always demanded of them the highest standards of appearance, courtesy and commitment to serve. He expected them to treat each victim or witness as if they were a member of their own family. He expects Police Chiefs to be Leaders and not Bureaucratic Managers.

He achieved results by building partnerships with Local People, Businesses and other Government Agencies and also, most important, building trust with his officers and staff and supporting them in the difficult tasks they perform on our behalf. They knew that provided they acted in the public interest and in good faith, he would support them.

He believes he will have achieved your wishes when you feel you don't have any reason to 'moan' about Policing or the Criminal Justice System. "It's a tall order but we can make it better."

Whilst acknowledging there is a place for Rehabilitation, Restorative Justice and Community Penalties, Kevin knows that when it comes to Burglars, those who Deal Drugs to our young people and the Violent Bullies who blight our town centres, prison works.
This is an extract from Katie Bourne's website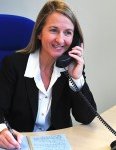 As your PCC, my job is to hold the Chief Constable of Sussex Police to account and ensure that the police focus on local priorities. I believe every citizen has a right to feel safe on the streets and in their homes.

In consultation with the Chief Constable and the people of Sussex, I have published a Police & Crime Plan setting out the priorities and local objectives that local people and business say are important to them.

With your support, I am determined that Sussex Police will operate effectively and efficiently and that the values I have embraced during my professional career - hard work, integrity and fairness - underpin everything we do together.
Katie Bourne . Sussex PCC, one year on