Rail Franchises Model "Broken"
27 April 2018, 17:31 | Updated: 27 April 2018, 17:32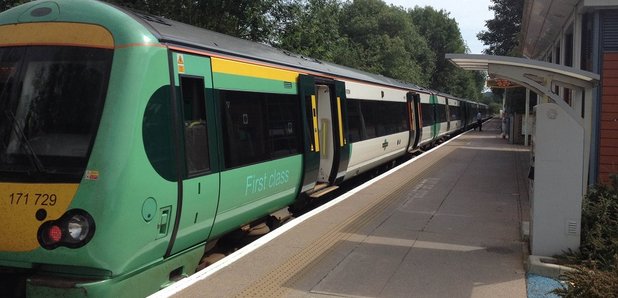 Passengers are paying the price for the "broken model" of rail franchising, MPs have said.
The Department for Transport's (DfT) management of two of its most important franchises has been "completely inadequate", a report by the Commons Public Accounts Committee (PAC) claimed.
An "appalling level of delays and cancellations" has marred the Thameslink, Southern and Great Northern (TSGN) franchise, while the DfT has "failed to learn the lessons from previous failings" on the East Coast route, according to the committee.
A review should be carried out by the department into how performance is overseen and how passengers and taxpayers will be protected if franchise agreements are broken, the MPs said.
Less than two-thirds of trains arrived on time at one point in the TSGN franchise.
The PAC accused the DfT of being "too ambitious" about what could be achieved by the operator and overlooked the "poor condition of the infrastructure".
It also claimed officials were "ambivalent" about the risk of industrial action and "neglected to engage constructively with rail unions".
There has been "some improvement" in services in recent months, the PAC accepted, as well as greater collaboration between public sector company Network Rail - responsible for infrastructure - and private firm Govia Thameslink Railway, which operates the trains.
With the DfT in the process of agreeing new arrangements for the East Coast route, the committee expressed concern that the existing operator could be allowed to run the franchise again in the future.
In February, Transport Secretary Chris Grayling told the Commons that Virgin Trains East Coast - a joint partnership between Stagecoach and Virgin - would only be able to continue in its current form for a "very small number of months".
PAC chair Meg Hillier said: "The operation of the Thameslink, Southern and Great Northern franchise has been a multi-faceted shambles causing untold misery for passengers.
"Meanwhile, the East Coast franchise has failed for a third time because of wildly inaccurate passenger growth forecasts.
"In both cases the Government appears to have seen its task as simply to contract out the service, with wholly inadequate consideration given to passengers' best interests and behaviour.
"This imbalance cannot continue. The franchising model is broken and passengers are paying the price."
A DfT spokeswoman accused the PAC of producing "an imbalanced report that fails to grasp the complexity of the situation".
She said the TSGN franchise was created to deliver the Thameslink Programme which will "revolutionise" north-south journeys through the capital.
The spokeswoman accepted that disruption suffered by Southern passengers in 2016 was "unacceptable" but insisted the performance of the network has "improved dramatically".
She added that the DfT's franchise model "already puts passengers and taxpayers first".