Result Of Train Drivers' Ballot Due This Lunchtime
3 April 2017, 08:26 | Updated: 3 April 2017, 08:41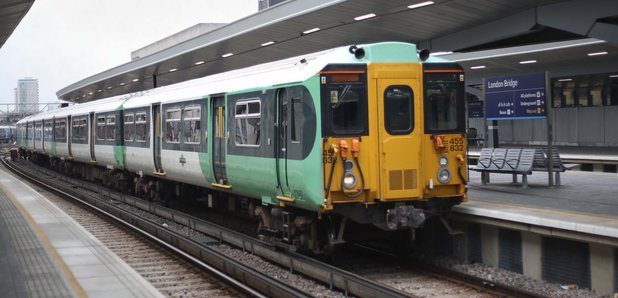 We will find out this lunchtime whether train drivers have voted to accept a deal aimed at ending a long-running dispute with Southern Railway.
The result of a the ballot of ASLEF members is due at 1300.
Leaders of the Aslef union have advised members to accept the deal, after a previous one was rejected.
A series of strikes by train drivers has brought Southern Rail to a standstill leaving hundreds of thousands of passengers struggling to do their daily commute.
However service issues on the network stretch back far longer than that and passengers say strike action is far from the only reason for months of disruption. With the hashtag 'Not A Strike Day' often trending on Twitter.
Southern insist driver only trains are safe and that they have had that confirmed by independent inspectors from the Office of Road and Rail. They say:
''On Southern we operate around 2,000 Driver Only Operation (DOO) services a day, 40% of which have run like this for many years.
Across the wider GTR network we operate 3,000 services per day (60% of our total number of trains) where the drivers open and close the doors.
The independent 'Rail Safety & Standards Board' (RSSB) has said DOO offers "no increased risk", compared to train operation where a conductor controls the doors...''
But drivers tell Heart they have serious concerns for passenger safety on driver-only operated trains.
They say on DOO, drivers would be expected to over-see the carriages using CCTV, which is of poor quality on the older Class 377 services which are the majority of Southern's fleet.
They are concerned there is a chance passengers could be caught by the doors, or fall down the side of the train. And if this were to happen the driver is likely to be liable.
They also maintain that not having a second person on board leaves vulnerable passengers alone without help. They say disabled passengers are regularly being left behind at unmanned stations; something they see happening almost every day.