Rogue car parking firm fined £6,000
17 August 2015, 19:38 | Updated: 18 August 2015, 14:39
A rogue valet parking business operating at Gatwick Airport has been caught and fined £6,000 following a Trading Standards investigation.


Air Parking Ltd promised customers their cars would be securely parked in an area that was manned 24 hours a day. The reality was that while customers jetted off on their holidays, the firm parked their vehicles in unsecure fields, leaving many with the windows down and doors unlocked.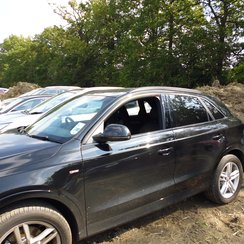 Trading Standards officers from West Sussex County Council even found a box filled with car keys laying in an unsecure field.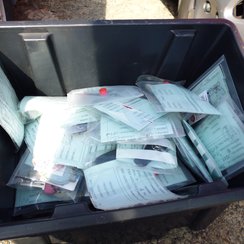 The directors of the Crawley based business pleaded guilty to 8 charges under the Consumer Protection from Unfair Trading Regulations 2008 for misleading consumers at Worthing Magistrates court on Friday.

Magistrates fined the company a total of £6,000 for the offences, ordered it pay costs of £1070.36, a victim surcharge of £120 and court costs of £180.

David Barling, West Sussex County Council's Cabinet Member for Residents' Services with responsibility for Trading Standards, said: "This is good news for consumers and shows that we will do everything in our power to stamp out rogue operators in our county.

"Working in partnership with Gatwick Airport we have identified this particular trade sector as an issue causing significant complaints from customers."

Trading Standards launched its investigation back in 2013 following customer complaints. Officers visited the business address and advised the directors they needed to remove all references on the company website to 'secure' 'manned 24hrs' and 'regular security patrols' as the parking site used did not have any of these features.

Last September officers visited an area of land where customers' cars were parked and found many of them had been left with their windows and doors open. They also found a box of car keys left on the floor.

None of the references had been removed from the company website.

A 'test purchase' was also carried out by officers as part of the investigation. They booked parking for a car - which was then left in an unsecure area.
Councillor Barling added: "Our trading standards service has been doing a lot of work to stamp out these types of rogue firms. We regularly receive complaints from customers who have suffered thefts from their cars, damage to their vehicles and excess mileage put on the odometer while their car had been in the care of some companies.
"Working jointly with Gatwick Airport and other partners such as Sussex Police and Surrey Trading Standards, we have taken this two pronged approach of supporting our legitimate valet parking operators through our approved Buy With Confidence scheme and stamping down on rogue traders such as Air Parking Ltd with enforcement action."
West Sussex Trading Standards operate the Buy With Confidence trader assurance scheme (BWC), where all members are vetted and approved by the service. In relation to meet and greet companies, BWC membership means that consumers can have confidence in the descriptions of services being provided. Visit www.buywithconfidence.gov.uk