School Children Getting First Choice Secondary School
1 March 2017, 12:43 | Updated: 1 March 2017, 12:53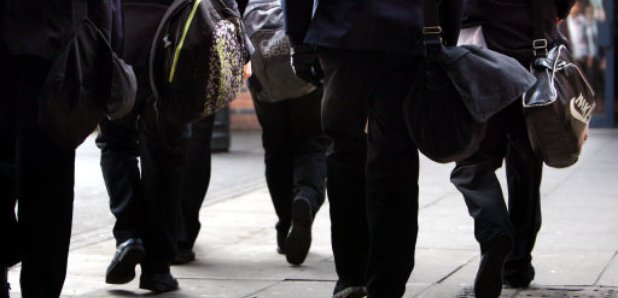 Thousands of 10 and 11 year old's across Sussex and Surrey are finding out which secondary school they will be going to in September


Eighty-four percent of pupils in Brighton & Hove applying for secondary school places for September 2017 have been offered their first preference school.
This year's figure of 84% first preferences (2,115 pupils) is up by more than two percentage points from last year's figure of 81.35% (1,976 pupils).
The total amount of applications is also up this year at 2,517 compared to 2,429 last year.
The chair of Brighton & Hove City Council's children, young people and skills committee, Councillor Dan Chapman said:
"I am delighted to see a rise in the numbers of parents offered their first preference school. Equally, I feel for parents who weren't offered any of their preferences.
"The council has a legal duty to have enough school places available across the city as a whole for all residents who request one.
"We have always tried our best to ensure parents are offered a place in their catchment school if they apply for one. However, we have never been able to guarantee this.
"Dorothy Stringer and Varndean have both taken their full number of students this year. They are operating at the limits of their capacity, and expanding them further is simply not practical.
"Parents who aren't offered a catchment area place will automatically be entered in the reallocation pool for their first preference school if a place become available.
"We recognise the need for a new secondary school in the central Brighton area of the city, but government rules mean councils are no longer allowed to open new schools.
"We have been working closely with the University of Brighton Academies Trust to help them find a permanent site for their new school, which is due to open in September 2018.
"We hope to be able to make an announcement about this shortly."