Shoreham Air Crash Pre-Inquest Review Postponed
23 February 2017, 11:29 | Updated: 23 February 2017, 12:23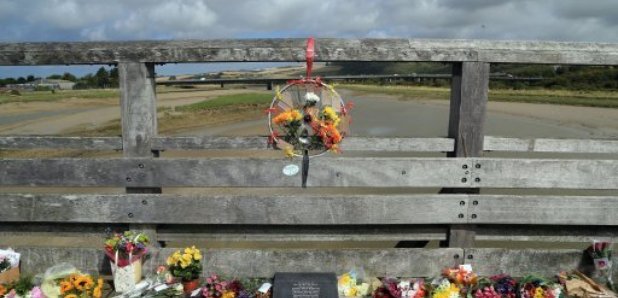 West Sussex Coroner has postponed pre-inquest review into the Shoreham air disaster.
Senior coroner Penelope Schofield has ``reluctantly'' taken the decision because the hearing on March 17 was due to fall close to the publication of the final Air Accidents Investigation Branch (AAIB) report next Friday.
A spokesman for Ms Schofield's office said: ``A new date for the pre-inquest review will be set in due course.''
Eleven men died when a vintage Hawker Hunter jet failed to pull out of a loop-the-loop stunt during the Shoreham Airshow in West Sussex on August 22 2015.
The 1955 plane, piloted by Andrew Hill, who survived the impact, crashed in a fireball on the busy A27 in front of thousands of spectators.
Sussex Police said last year that Mr Hill was being investigated for possible endangerment pursuant to Article 138 Air Navigation Order 2009 and also manslaughter by gross negligence.
The men who died were: wedding chauffeur Maurice Abrahams, 76, from Brighton; retired engineer James Graham Mallinson, 72, from Newick, near Lewes; window cleaner and general builder Mark Trussler, 54, from Worthing; cycling friends Dylan Archer, 42, from Brighton, and Richard Smith, 26, from Hove; NHS manager Tony Brightwell, 53, from Hove; grandfather Mark Reeves, 53, from Seaford; Worthing United footballers Matthew Grimstone and Jacob Schilt, both 23; personal trainer Matt Jones, 24; and Daniele Polito, 23, from Worthing.
The Shoreham Airshow will not be staged this summer, for the second year running.