Shoreham Crash Pilot To Be Charged With Manslaughter
21 March 2018, 20:17 | Updated: 21 March 2018, 20:39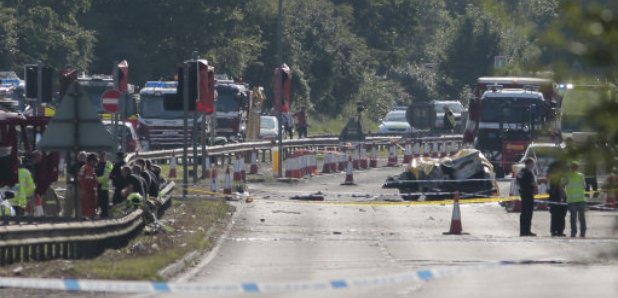 The pilot of the plane which crashed at the Shoreham Air Show is going to be charged with Manslaughter according to Sussex Police.
53-year-old Andrew Hill was the pilot of the Hawker Hunter jet that crashed at the Shoreham Air Show on the 22nd of August 2015.
11 men died on that day when the plane hit the A27.
Sussex Police now say Mr Hill of Standon Road, Standon, Buntingdord, Hertfordshire will face criminal charges.
The Crown Prosecution Service say he will be charged with the manslaughter by gross negligence of the 11 men who died and he's also accused of endangering an aircraft, contrary to Article 137 of the Air Navigation Order 2009.
He will be formally charged with the offences and appear before Westminster Magistrates' Court on April 19th.
Police say specialist officers will keep supporting the families and friends of those who died.