Shoreham Crash Verdict : Pilot Not Guilty
8 March 2019, 11:27 | Updated: 8 March 2019, 11:29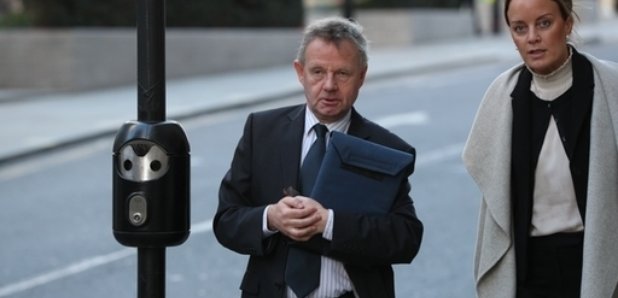 Andrew Hill - the pilot whose plane crashed during the Shoreham Airshow, killing 11 men, has been cleared of manslaughter.
He had been attempting a loop when his Hawker Hunter jet exploded into a fireball on the A27 in August 2015.
Mr Hill miraculously survived after being thrown clear from the burning wreckage into brambles.
He was flown to hospital with life-threatening injured and placed in an induced coma before being discharged a month later.
The prosecution said the former RAF and British Airways pilot had been flying too low and slow as he attempted the disastrous stunt.
But Mr Hill claimed he blacked out in the air, having experienced "cognitive impairment" brought on by hypoxia possibly due to the effects of G-force.
The 54-year-old, of Sandon, Buntingford, Hertfordshire, denied 11 counts of manslaughter by gross negligence.
The victims were Maurice Abrahams, 76; Dylan Archer, 42; Tony Brightwell, 53; Matthew Grimstone, 23; Matt Jones, 24; Graham Mallinson, 72; Daniele Polito, 23; Mark Reeves, 53; Jacob Schilt, 23; Richard Smith, 26; and Mark Trussler, 54, who all lived in Sussex.
Their families wept in court as the unanimous verdicts were given as Mr Hill stood in the dock.
Mr Justice Edis acknowledged the families were "enormously upset" as he praised the "very dignified way" they conducted themselves throughout the trial
In a statement issued via Sussex Police, Sue and Phil Grimstone, whose son Matthew died in the crash, said: "Obviously we are devastated the jury have reached this verdict.
"There seems to be no justice for our son Matthew and all 11 men who died in such tragic circumstances.
"We were always told by the police that to prove guilty due to "gross negligence" the bar was set very high. Despite having compelling evidence from the cockpit footage and expert witnesses, it was not enough."
They added: "Why are we allowing any form of aerobatics to be performed when there is now doubt concerning any pilot's ability to avoid becoming cognitively impaired from the normal G forces that will be experienced during an aerobatic display?
"Matthew had no interest in air shows, he could not have cared less. Knowing he died because an aircraft was being flown for fun, for the entertainment of others makes it even harder to bear.
"It has to be remembered that this is a leisure industry, it is not a necessity."