Shoreham Meat Thief Avoids Jail
20 July 2018, 18:01 | Updated: 20 July 2018, 18:07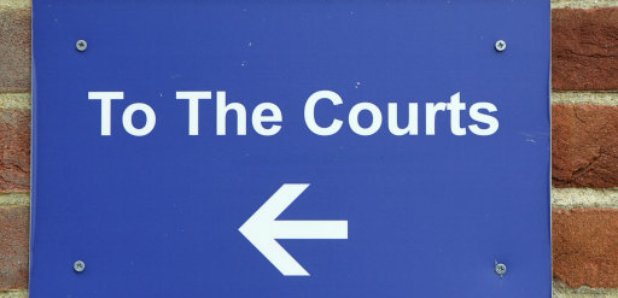 A Shoreham man, who stole £175,000 worth of meat from the wholesale butchers he worked at, has avoided prison.
The court heard 24-year-old George Hillyer did it to fund his cocaine habit.
He's been given a two-year suspended sentence, and told to do 260 hours unpaid work.
The jury was told Hillyer would sneak into the warehouse of Brighton-based R.P. Meats after hours to take premium cuts, selling them to suppliers.
Company bosses decided to instal CCTV when they realised a substantial amount of stock was missing.
Hillyer was eventually caught on camera weighing pallets of meat priced at £4,000 a time, Hove Crown Court heard on Friday.
When confronted by his bosses, and questioned by police after his arrest, he confessed to stealing for the best part of a year, from about September 2016 to July 2017.
He later pleaded guilty to theft by an employee but lied about the amount stolen.
His sentencing was delayed while the value was disputed in a series of court hearings.
Handing the 24-year-old a suspended two-year prison term and ordering him to complete 260 hours of unpaid work, Recorder Bruce Houlder QC told Hillyer his actions left the future of the company "seriously imperilled" and put the livelihood of his colleagues - including his father who still works there - at risk.
Recorder Houlder said he put the reputations of the unsuspecting businesses in his supply chain on the line and exposed his family to abuse.
He added: "You knew CCTV had been installed but you were not deflected. Your greed clearly got the better of you. You were clearly selling goods to order."
Hillyer, of Shoreham, West Sussex, sobbed as he sat in the dock.
Jonathan Edwards, prosecuting, said company owner Gregory Thatcher and other directors had believed "the company was very close to folding" and they feared they could "lose their homes".
Hillyer will now face another court hearing as he is pursued for £197,000 in compensation to repay the value of the meat stolen and costs incurred.
He spent all the money on cocaine and rent, and his family has no assets but he hopes to get a job to pay this back in future, the court heard.
Ross Talbott, defending, said he showed "genuine remorse" and the crime "would not be repeated", adding: "He was not living a lavish lifestyle and a life of luxury [from the proceeds]. He was spending it on himself, his children and his drug habit."
At the time of Hillyer's arrest, director Adrian Burr said staff were "both shocked and disappointed".
Speaking after the sentence, Mr Burr said: "My team and I have had to work exceptionally hard in the past 12 months to recover from the loss and to safeguard staff positions.
"The main source of my disappointment lies in the ability of this business to expand in the short term and therefore there is most certainly an opportunity lost for future employment."