Six Day Southern Rail Strike Cut To Three Days
4 January 2017, 09:55 | Updated: 4 January 2017, 13:05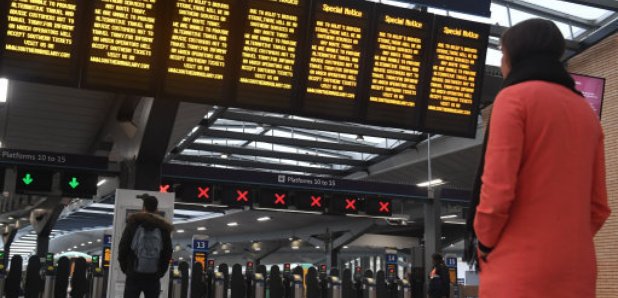 A Six Day Rail Strike on Southern Rail Cut To Three Days.
A six-day strike by drivers on Southern Railway next week has been cut to three days, but there is a likelihood of further action in the bitter dispute over driver-only trains.
Members of Aslef were due to walk out from Monday, which would have halted services for the entire week.
The union announced that strikes will now be held on January 10, 11 and 13 but not on other days next week.
Southern Rail have announced they will put on 200 buses from nine train stations for train commuters to get to work.
Here is the list of buses.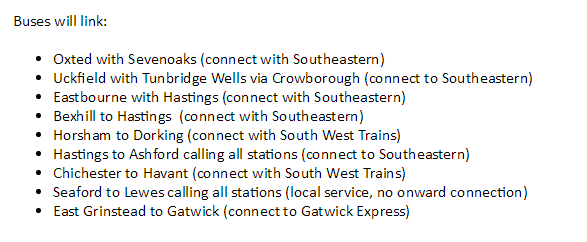 Angie Doll, Southern's Passenger Service Director, said: "There will be significant disruption and hardship next week caused by these pointless and unnecessary strikes. With this package of measures, we are putting in place a very limited number of alternative options to help people with essential travel needs get where they need to be. Unfortunately, there is no practical way we could replace 2,000-plus trains we run each day with buses, but what we are doing is providing transport to link some passengers into other operators' stations where services are running normally.
"These buses will run from a small number of stations and space will be very limited, so we are asking those who don't need to travel, or who have a viable alternative, to leave the space for those who have no other option. Anyone who does travel should expect to queue, plan for longer journeys and realise the service they join will be exceptionally busy.
"We are massively grateful to all the operators who are helping us in our efforts to keep passengers moving. This strike is futile – drivers are now operating the doors on over 75% of our trains and our on-board supervisors have moved into their new roles. It is now time the union move on too, and join us in delivering a modern railway for everyone."
This is a view from train commuter Kate Philpot on her journey this morning.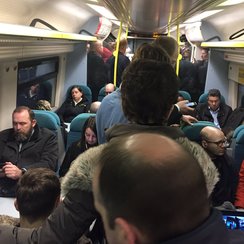 General secretary Mick Whelan said the move did not mean the union was rolling back and warned of further strikes.
Mr Whelan said the union's executive will meet later this month and there was a ``likelihood'' that more strikes will be called.
The union had reduced next week's action out of consideration for how long the dispute will last and because of concerns from the public about the impact of a week-long stoppage.
Southern's passengers have suffered months of disruption because of industrial action, staff shortages and other problems.
Aslef members are currently banning overtime which is leading to services being cancelled or delayed every day.
The Rail, Maritime and Transport union is also embroiled in a dispute with Southern over changes to the role of conductors, which has led to a series of strikes.
A Southern spokesman said: ``This is a cynical ploy to minimise the impact on Aslef's drivers' pay packets and maximises misery, disruption and hardship for passengers.
``Aslef's move shows pure contempt for the travelling public and it still causes massive disruption over next week.
``These strikes are pointless and they should call the whole thing off and let common sense prevail.''