Snow and Ice Warning For Sussex and Surrey
15 March 2018, 13:11 | Updated: 15 March 2018, 13:26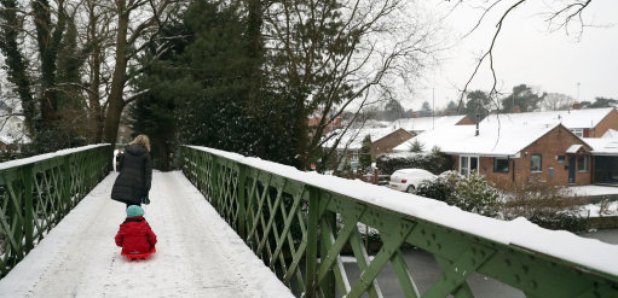 Weather warnings for snow and ice have been extended across Sussex and Surrey for this weekend.

There is a chance of snow on both Saturday and Sunday with a weather warning in place.
A band of rain will turn more widely to snow early Saturday morning followed by scattered snow showers through the remainder of the day.
These showers may become more prolonged, particularly during the evening. Any melting of lying snow will lead to an ice risk on untreated surfaces on Saturday morning and night.
Travel delays on roads with some stranded vehicles and passengers, along with delayed or cancelled rail and air travel is possible. Some rural communities could become cut off and power cuts may occur.
Some injuries from slips and falls are possible on icy surfaces.