Southern Rail Chief's Pay Leaps To £495,000
10 April 2017, 09:27 | Updated: 10 April 2017, 09:33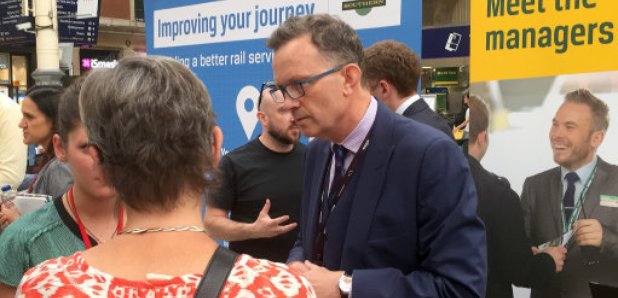 The chief of the crisis-hit Southern rail network enjoyed a near-double jump in pay to £495,000 during a year in which the service was crippled by strikes and tumbling profits.
Charles Horton, chief executive of Govia Thameslink Railway (GTR), pocketed £478,000 in pay in the last financial year, while also earning £17,000 from Southern Railway Limited, the groups' accounts showed.
News of his pay comes amidst a prolonged industrial battle between Southern and the unions over so-called driver-only operated trains, which has forced disruption on millions of passengers.
As well as the embattled operator routinely ranking lowest in customer satisfaction polls, its parent company also suffered a profit slump of more than #15 million in the last year, latest figures showed.
GTR runs Southern, as well as Thameslink, Great Northern and the Gatwick Express routes.
At the end of last year, the rate of complaints by passengers travelling on GTR trains soared to 32.1 per 100,000 journeys between October and December, according to the Office of Rail and Road.
The chaos engulfing Southern, characterised by 31 strikes in the last year, has elicited repeated apologies from GTR's owning company Go-Ahead.
Mr Horton received his increased pay packet despite Go-Ahead's chief executive David Brown refusing to be considered for an annual bonus and a pay increase in September, citing Southern's ongoing crisis.
GTR's accounts showed Mr Horton, as the group's highest-paid director, was previously paid £263,000 in 2015.
A spokesman for the group said: ''As a matter of policy we do not discuss the remuneration of any of our employees.''