Southern Rail Drivers Vote On New Deal
24 October 2017, 08:18 | Updated: 24 October 2017, 12:25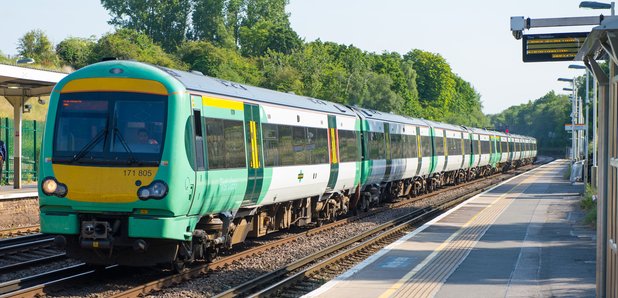 Drivers on Southern Rail are voting on a deal later which it's hoped would end the strikes which have caused disruption for thousands of commuters across Sussex and Surrey.
Drivers on Southern Railway are to start voting on whether to accept a proposed deal to end their long dispute over driver-only trains.
Ballot papers are being sent to members of Aslef, with a recommendation to accept.
The drivers have rejected two previous attempts to reach an agreement.
The proposal is for a 28% pay rise and agreement that trains will have a second, safety-trained person on board, apart from "exceptional circumstances".
It is understood that following months of talks, these have been reduced to three exceptions, to start on January 2:
:: Late notification of sickness, defined as less than two hours before booking on time;
:: On board supervisor (OBS) displaced by service disruption, late-running trains or being left behind on a platform;
:: OBS unable to continue duty having started work, for example through sickness, or having to leave the service to help a passenger or deal with an emergency.
The proposed deal is believed to read: "In all of the above circumstances, arrangements must be made to restore OBS presence to the service in question at the earliest opportunity."
Neither Aslef nor Southern would comment on the exceptional circumstances included in the proposal.
The ballot result will be announced on November 8.
The Rail, Maritime and Transport union remains in dispute with Southern over the role of guards.