Southern Rail Gibb Report Published
22 June 2017, 10:29 | Updated: 22 June 2017, 13:12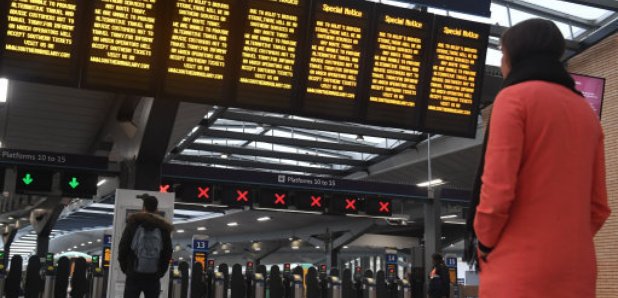 A report into Southern Rail's performance has found its infrastructure is in "poor and unreliable" condition.
click here to see the full report
Network Rail's director has criticised industrial action taken by unions over the past year.
But the report also makes it clear all parties, including the Government, have been "well aware" of how much strain the system's been under.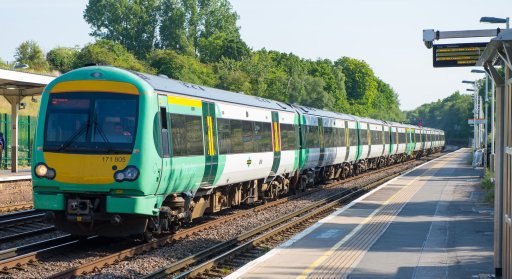 Department of Transport Statement from Transport Secretary Chris Grayling

I commissioned Chris Gibb to provide me with advice on how to deliver improvements to train services across the Govia Thameslink Railway (GTR) franchise.
Chris Gibb's report was undertaken between September and December 2016, at the height of industrial action on Southern. Indeed, Chris Gibb found industrial action to be the major factor causing disruption for passengers.
I'm pleased that since the new year, passengers have seen the benefits of performance improvements on Southern. A 23 percentage point increase in performance on Southern this year is significant, and it is delivering passengers the reliable, efficient rail service they deserve.
The department has published Chris Gibb's report today (22 June 2017). His 30 plus years of experience in the rail industry meant he was uniquely placed to offer this advice and I thank him for his contribution. This report was due to be published in April, following the department's initial assessment of the recommendations with GTR and Network Rail. The pre-election period meant we could not release the report and today's publication is as soon after the election as possible.
Chris Gibb's advice is a detailed, considered account of the problems the network experienced last year, and his assessment of the best means of addressing these factors now and for the future.
Work is already underway to deliver on the recommendations of the report.
For example, in January 2017, I announced £300 million for Network Rail to improve rail infrastructure and resilience along the Southern and Thameslink rail networks. This will underpin the delivery of the Thameslink Programme, and the major region-wide connectivity it will bring. GTR's public consultation on the Thameslink timetable is about to enter its next phase, we look forward to hearing people's views and ideas on service timing and frequency.
Chris Gibb also recommended setting up a Thameslink Industry Readiness Board, which we did in January this year, with him as chair. Their role is to independently review, direct and challenge the industry programme delivering Thameslink 2018.
Further work and assessment is needed from industry on a small number of Chris Gibb's recommendations. This reflects the fact that his role was never to set out detailed business cases for particular initiatives, or determine the impacts on public spending.
In many respects, Chris Gibb's advice aligns with the direction I want the industry to take as rail travel increases. Passenger journeys on Southern's major routes into London have doubled in the last 12 years. I wish to say directly to those passengers - while I am pleased performance is improving - I understand that last year you were let down by train services that simply were not good enough. We took steps to improve compensation, but ultimately we need services that meet your expectations - for reliability, safety, comfort, cleanliness, and value for money - and I am determined to take the necessary steps to deliver needed improvements.