Surrey Teenager Billy Monger Back On Race Track
22 September 2018, 10:14 | Updated: 22 September 2018, 11:07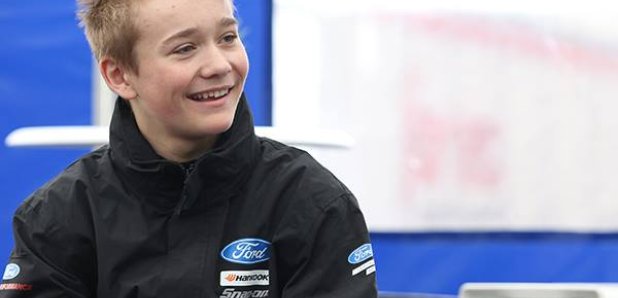 Racing Driver Billy Monger from Charlwood says "he will give it his all" this weekend as he is back racing on the track at Donnington Park for the first time since his life changing accident almost a year and a half ago

The 19 year old from Charlwood near Gatwick is competing in Formula 3 after having both his legs amputated following a crash in April 2017
A just giving page to help with his recovery raised over 8 hundred thousand pounds celebs like Lewis Hamilton donated to the page
Billy posted this message on his facebook page to his supporters

Finally it's time to go back to the place where this journey started... This year has been such a big learning curve for me, and not just with my racing, but I'm still here and fighting hard! This weekend will be no different. Haven't a clue what it's going to feel like racing again here but I'll be giving it my all no matter what! I want to thank everyone for their support throughout it all and I only have my eyes on one goal going into this weekend ???? #BillyWhizz #GuessWhosBack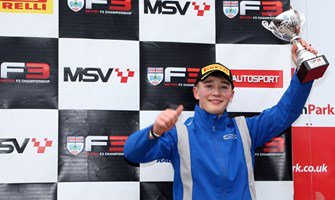 Billy Monger will race at Donington Park in the BRDC British F3 Championship on 22-23 September - his first competitive outing at the Leicestershire circuit since his life-changing accident last year.
Driving a British F4 car, the then 17-year-old hit the back of a stationary car with devastating consequences. He spent almost a month in hospital at Queens Medical Centre in Nottingham, losing both lower legs, and received support from around the world including several Formula One drivers. Remarkably, he was back in a racing car within weeks of being discharged and set about regaining his race licence.
With full intentions of resuming his career and still aiming for Formula One, Billy successfully lobbied the FIA (motorsport's governing body) to overturn a ruling on disabled drivers competing in single-seater racing. In March this year, he confirmed his return to motorsport with a deal with the ultra-successful Carlin team to compete in BRDC British F3, operated by Donington Park's parent company MotorSport Vision (MSV).

Expectations were muted, with Monger needing to get used to driving a racing car in a much different way. His car features a brake pedal which is controlled via a shorter prosthetic, while the throttle and all other controls are mounted on his steering wheel.
He only had a few days of testing to get to grips with the new systems, but on his very first race he hit the podium at Oulton Park, stirring much emotion in the paddock and adding another chapter to his remarkable story which has made him a household name around the world.
Since then, he's been a regular challenger near the front of the field, and has constantly improved his pace at each race weekend. At the recent rounds in Belgium at the daunting Spa Francorchamps circuit, Billy led a race for the first time since his comeback after a daring overtake on the first lap, and claimed another podium result. Never one to shy away from being centre stage, he replicated F1 driver Daniel Ricciardo's 'shoey' podium celebration with his own adaptation - the 'leggy,' drinking the podium champagne out of his prosthetic leg!
He now returns to Donington for the first time since his accident, but Monger is undaunted by the prospect. "It's just another circuit," he comments. "It has got a meaning to me after last year, but when it comes to the race weekend that's just going to go out of the window and it's just going to be about focusing on trying to do the best job possible."

A good job is what he has done all year, with those two podiums and several more strong finishes that put him seventh in the championship standings. "It's not bad been a bad season, but it could be better!" he said. "We've had two podiums including one at Spa recently which has been good, but the pace we've had, especially at the last three meetings at Silverstone, Spa and Brands Hatch, we had the potential, certainly at Brands Hatch, to be on pole position.

"I'm a little bit frustrated with myself that I haven't quite hooked it all up yet to get a pole, and when you get a pole in a category like this, you're in a much stronger position to win races. So that is my next target for the last two rounds."
Monger has been just fractions away from pole position in the last two rounds, and should he manage that at Donington and take a win, it would be an almost perfect way to complete the story that started at the Leicestershire track last April.
"A win or a podium at Donington would be nice! The plan is to hopefully win all three races but a pole position is something I really want to achieve before the end of the season. It would be good to prove that the hand controls are working, and the equipment that the team have given me is good enough for us to get pole as I know they have, especially at the last two meetings, and it's been down to my performance why we haven't been on pole or getting the podiums that we've deserved. If we get a pole at Donington then great and we can win races from there."