Sussex and Surrey Smear Tests at 19-year Low
22 January 2017, 07:20 | Updated: 22 January 2017, 07:22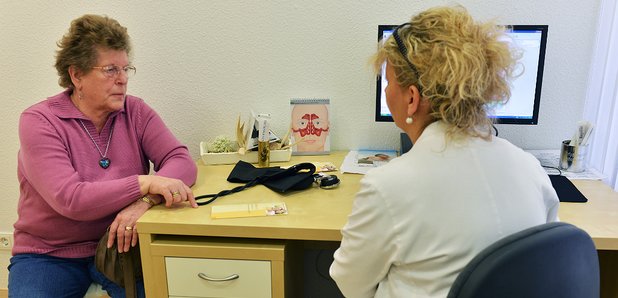 One in four women in Sussex and Surrey are missing out on smear tests for cervical cancer.
Figures released by the NHS show take-up among women in the counties aged between 25 and 64 is at a 19-year low.
Three women a day in the UK die from cervical cancer and it is the most common form of cancer for women under 35
Surveys undertaken by cancer charities point to embarrassment and a lack of understanding of the causes of cervical cancer as possible reasons for the fall in numbers attending.
The number of women dying from cervical cancer has halved over the past 28 years as a result of the NHS screening programme as well as improvement in treatment.
Five thousand women are diagnosed with cervical cancer each year. The majority of them have delayed coming forward for screening.
Lucy Levasseur was diagnosed with cervical cancer 11 years ago. The nurse said: "I never missed a smear test and all my previous tests had been normal, so I had no expectations of anything being wrong.
"I didn't have any symptoms and was healthy, happy and very fit. The cancer was extensive and eventually I had to have a hysterectomy.
"I would urge women to make sure they go along for their smear test when they get an invitation - the sooner anything is picked up the sooner it can be treated."
GP and NHS England Deputy Medical Director for the South East Dr Alison Taylor said "We have noticed a fall in attendance of younger women over the past few years, and this decline in attendance for screening is now linked to showing a rise in the incidence of cervical cancer in women under 35."
Robert Music, Chief Executive for Jo's Cervical Cancer Trust said: "The number of women in England attending smear tests is at a 19 year low and the number of women being diagnosed with cervical cancer is worryingly high.
"In Sussex and Surrey one in four women did not attend their smear test when invited last year and we simply cannot afford for this to continue.
"Smear tests prevent against 75% of cervical cancers and provide the best protection against the disease. I would encourage every woman to attend this potentially life-saving test when invited and hope that people in Sussex and Surrey will join our #SmearForSmear campaign to raise awareness of smear tests."