Sussex: Police To Lose 1,000 Jobs
10 March 2015, 17:39
Sussex Police has today (Tuesday, March 10) unveiled its vision for policing.
This is the statement from the force.
Chief Constable Giles York said: "Our vision for policing Sussex in 2020 is that it will be a service that protects the community, is relentless in the pursuit of criminals and has an empowered workforce with integrity at its core.

"Sussex Police is an emergency service. We will be there when the public needs us 24/7 and we will build our capability to prevent crime by working even closer with the community and partners.

"However, we have to recognise what the public needs and ask them to help us by accepting that we can't respond to every small thing that comes to our door. Key to the success of our model is reducing the demand on officers on a day-to- day basis so that we can continue to deliver core policing. It is also essential that we build understanding with everyone from the public to our partners and stakeholders so that they know what they can expect from us and the part they need to play in ensuring its success.

"My aim is to deliver policing more efficiently by embracing technology and multi agency working, reducing costs and engaging with the public in a way that suits them and us better."

He emphasised: "It is only by changing the way we deliver our service that we will be able to maintain the level of public safety we have achieved in Sussex. It's absolutely paramount that we respond when people face significant risk and harm.

"I am starkly aware that there will be a lot of public interest in how this will affect them and I am also aware that some will experience a reduction in some parts of policing that are very dear to them.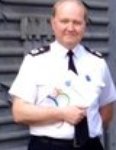 "We will continue to prioritise crimes that cause the greatest harm to victims and the community such as harmful anti-social behaviour incidents. Where you have a concern we will be working closely with partners to find the most appropriate response. If it isn't a policing issue and you cannot resolve it yourself then we will direct you to those with the expertise and responsibility to do so. We will not introduce radical change until we can be confident that we have the skills and technology to deliver it successfully and, most importantly, that the people we serve are ready for that change.

"We are putting in place processes to resolve problems quickly and when a problem can be better dealt with by our partners we will direct you to them - for example dog fouling and parking are often not police matters. Everyone has a part to play in reducing and preventing crime, to allow us to focus on protecting the most vulnerable.

"Often the police are called on to respond when it's not our place - the simple fact is that we can no longer respond to issues which would be more effectively dealt with by other providers or by working in partnership. An example is our successful street triage scheme which pairs mental health nurses with police in resolving emergency responses to those facing a health crisis and giving them a better alternative to police custody. It is this kind of thinking we need to apply across our business."

The model, designed to meet the priorities in Sussex Police and Crime Commissioner Katy Bourne's Police and Crime Plan, has taken nearly six months to create and sets out local policing in terms of prevention, response and investigation, operating seamlessly across Sussex. It will enable the force to work differently, giving officers and staff the tools and skills they need.

Mr York said: "The world we live in is changing and will continue to do so, including the crimes people commit. Our new model, which will be implemented in stages over the next four years, shapes our service so we are best equipped to meet emerging threats, within our financial constraints.

"As part of the Serving Sussex 2015 programme over the last five years we have already made cost savings of more than £50 million, while still protecting our front line and delivering a quality service. Now we must trim further and to do so we have to look at our most significant area of cost - our people.

"We will be a smaller organisation with 700 fewer officers and staff (500 police officers and 200 staff) delivering local policing over the next five years. A further 300 posts elsewhere in the force will go as we seek to save a further £56 million by 2020. As an organisation we spend 80% of our budget on pay and with budget reductions we must refocus roles if we are to retain our ability to keep people safe.

"Sussex has run on a tight budget for many years with residents paying one of the lowest precepts in the country. This means we already run a tight ship, an achievement that has been nationally recognised. We are collaborating with partners, including Surrey Police, to gain maximum benefits in terms of financial saving and maintaining good quality policing. Even with the efficiencies already made, overall crime has reduced over the last three years.

"Although we will be smaller, I am confident that we will provide an effective service by adopting new ways of working, reducing wasted effort and improving productivity that will help us meet competing demands while continuing to protect our community."

The Commissioner has provided valuable constructive challenge to developing the local policing model.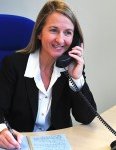 Mrs Bourne said: "The chief constable has had my complete support in designing a new local policing model for Sussex that's fit for the 21st century. I have been very impressed by the business-like approach Sussex Police has taken to this design process, which has involved several hundred officers and thousands of hours' work. I have provided constructive challenge throughout this process, representing the public's interests and their likely concerns.

"There will be changes that I know some residents may not feel comfortable with straight away. That is why I will be watching closely - and continuing to engage directly with members of the public - to ensure these changes are clearly communicated and understood.

"This is a long-term, five-year plan. The new Sussex Local Policing Model - and the changes within it - will not be rolled out overnight. I will be asking partners and the public to feedback their comments and concerns to me at every stage. My ongoing challenge to the chief constable will be that the new model must maintain public confidence and reassurance whilst delivering an effective and efficient police service.

"Everyone has a part to play in reducing and preventing crime. I will continue to work closely with the police, partners and the public to ensure we all take responsibility for keeping Sussex safe."

Key changes for the future:

· Public safety is a priority. Response teams will have the same strength and they won't be constrained by the organisational boundaries of East Sussex, West Sussex and Brighton & Hove - the most appropriate officer will respond to those most in need.

· A resolution centre, staffed by officers, will provide professional advice online or by phone to resolve issues at the initial point of contact. Where a problem would be more effectively dealt with by a partner, people will be directed to them.

· More online services will be available to meet people's changing needs - to report crime and find out information.

· Officers will be equipped with mobile devices to easily access information and complete administrative tasks whilst out in the community, reducing the need for them to spend time at police stations.

· Officers will carry out intelligence-led work, focusing on crime hotspots and the most vulnerable.

· PCSO roles will change. They will be equipped with a wider range of skills and become more flexible so that they can focus on those most in need, actively contributing to reducing crime, alongside partners.

· Officers will be trained to deal with a range of problem-solving issues, reducing the need for specialist officers.

· With a flexible model, officers and staff will be available where they are needed at a given time and not be constrained by organisational boundaries.

· There will be a named person for each ward in the county who can be contacted if needed.

· Victims and witnesses will have an officer dedicated to them throughout their case, reducing the need for handovers.

· Officers will provide joint services with partners, including Surrey Police.

· Officers and staff will work closely with partners, including co-locating whenever there are benefits to the community, thereby reducing costs.

· Policing districts will be combined for effective command, consistency and partnership working.

· Officers and staff will be trusted to use their discretion to do the right thing for the public we serve without multiple layers of supervision in place.


Mr York said: "These are significant ways in which we are transforming local policing over the coming years. We will always focus on the needs of those who are the most vulnerable and we will always be there when you need us in an emergency."