Teen arrested by police investigating Harvey tweets
2 February 2017, 08:20 | Updated: 2 February 2017, 08:24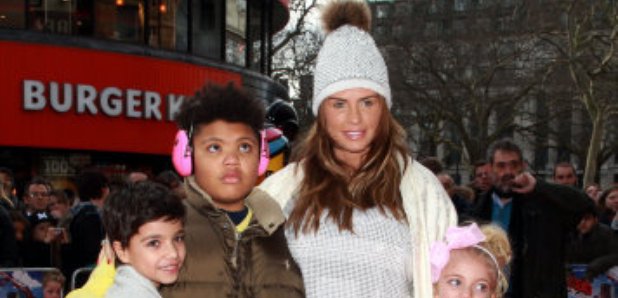 A teenager has been arrested and bailed by police investigating posts on social media mocking TV star Katie Price's disabled son Harvey.
The 19-year-old man, from Newick, near Lewes, East Sussex, was held after a troll on Twitter targeted Price's 14-year-old son who is partially blind, autistic and has Prader-Willi syndrome.
A Sussex Police spokesman said: ``A 19-year-old man from Newick, Sussex, has been arrested on suspicion of racially or religiously aggravated harassment, alarm or distress by words or writing, by police investigating offensive social media posts targeting Katie Price's son.
``He was questioned and has been bailed to return on Saturday February 25.''
The arrest comes after a man who sent Price abusive tweets about Harvey apologised to her last month after being exposed as a troll.
Mark Williams, 30, from Thornaby, Teesside, sent a series of cruel and racist messages to the star's account, including one tweet in which he said he hoped Harvey would choke on sweets.
Mr Williams later deleted his Twitter account and apologised for the ``immature and thoughtless comments'' as it emerged he had lost his job for a window firm after being exposed by the media.
Price had previously tweeted her thanks for the public's support for her against trolls, adding: ``This is something I feel strongly about and will always raise awareness for.''