Total Hospital Parking Charges Revealed
28 December 2016, 06:56 | Updated: 28 December 2016, 06:58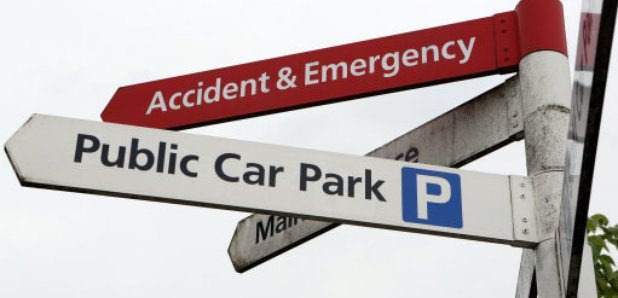 NHS hospitals are making more money than ever from car park charges, with more than half charging disabled visitors and making thousands every year in fines, an investigation has found.
The most expensive trust in the country for a one-hour stay was the Royal Surrey County Hospital in Guildford, where patients are forced to pay #4 for any stay up to two hours. It does have a few bays where people can park for 20 minutes before being charged.
Hospitals across Sussex made just over £4 million from parking charges last year
Firgures out today show visitors and staff at St Richards in Chichester and Worthing hospital shelled out nearly £1.4 million.
For the Eastbourne DGH and the Conquest in Hastings the figure was £1.3 million.
and for Brighton's RSCH and the Princess Royal in Haywards Heath £1.2 million.
Katherine Murphy, chief executive of the Patients Association, said it was unfair that hospital parking in Wales and Scotland was largely free but that patients in England were still forced to pay.
She added: ``The shocking reality about car parking charges is that they are taking money from the sick and vulnerable to top up NHS coffers.
``This is not what car parking charges should be used for.
``The NHS is clearly underfunded, but the onus on meeting the funding crisis should most certainly not be shouldered by the sick, injured and vulnerable.
``We are not talking about insignificant amounts of money, either. It is alarming that trusts think it is okay to charge people so much money for visiting a hospital, as it makes patients question the values of the people leading the organisation.
``We take a very clear line that car parking fees need to be scrapped or strictly capped.''
Ms Murphy said it was important that drivers parked sensibly but said fines were a burden on the sick.
She added: ``It is not right that fines should be so heavy handed on sick and disabled patients.''